About FaithTech today!
---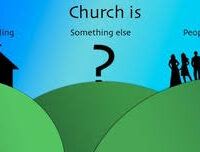 We live in a digitally dominating world. Technology is shaping our culture like never before. Yet over and over again I hear the same question, "where is the church?"
FaithTech is pioneering a new way to share the good news about Jesus in a new era driven by technology. We exist to bridge the gap between faith and technology. Our vision is to become a global hub for FaithTech conversations, integrations and innovations. The way we accomplish this is three ways: empowering emerging leaders, hosting innovative events and building gospel-centered companies (LABS).
Origin Story
---

When FaithTech founder, James Kelly encountered this statement at a leadership conference in October of 2015, two of his worlds collided and it sparked the fire at the heart of FaithTech.
We currently live in a digitally dominated world. Technology is shaping our culture like never before. Yet over and over again the same question is repeated, "Where is the church?"
"In the midst of devastation, there is an opportunity for innovation."
---
Our story begins in Waterloo, Ontario, Canada – one of the brightest tech hubs in the world. With the second highest startup density, next only to Silicon Valley, the Waterloo region is one of the fastest growing tech ecosystems around. It's booming and buzzing and full of creative, innovative people. Yet we kept hearing the phrase, "I don't know my place in church." People in tech struggle to see how they can use their tech-base gifts for God's kingdom. Surely there's more to do for the church than running PowerPoint.
What is the answer?
---

This all lead us to some questions we needed to answer: How do we take this innovative, creative and very influential community and help them leverage technology to create Kingdom-minded solutions to real world problems? How do we get this emerging tech community and the aging local church working together?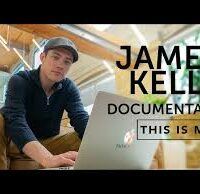 "In order for the local church to make an impact on our cities and be a catalyst for change within them, we must innovate." James Kelly, FaithTech founder
We wanted to join others having the conversation to answer these questions, but quickly found there wasn't a conversation being had – at least not formally. So we started it.
The Collaboration
---
FaithTech began to bring together Christians with a heart for Jesus, and a mind for technology to facilitate Kingdom-minded collaboration with tangible results – to begin bridging the gap between faith and technology.
Our first event was a gathering of 35 people at a coffee shop in April 2016. At each table sat someone in church or non-profit ministry, a tech creator and a tech visionary. It was electrifying as the conversations began to discover the opportunities that could exist if faith and technology could collaborate. We had two more conversation nights. Then came a night of TED-style Innovation Talks that drew over 160 people followed by a weekend-long Hackathon. We started launching Gatherings of Christians at tech companies and we began to see the bridges forming.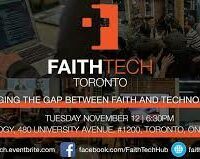 Want to join our conversation? Join the Movement
Chicago Silicon Valley Toronto Vancouver Waterloo
FaithTech © 2019
Here are a few reviews:
---

"Culture, Culture, Culture"
Current Employee – Product Line Analyst in Menasha, WI
I have been working at Faith Technologies full-time for less than a year.
Pros
Faith lives out it's values every day, throughout all areas of the organization, including top level leaders. Safety is the number one priority. Employee engagement is everywhere from safety to wellness, and from community involvement to continuous education. Leaders empower their employees to make decisions and get involved above and beyond their job description duties. This organization is profitable and growing, and leadership is committed to investing back into the business to allow everyone to thrive. I have been afforded many opportunities in my short time here at Faith and joining this team has been a fantastic career decision. I would encourage anyone to pursue positions at Faith that they have passion for. This organization employs some of the most humble, hardworking, and intelligent people, and I'm glad to be a part of such great culture.
Cons
Because of so much growth and the good nature of employees to want to be involved and improve the business, I sometimes find multiple areas or individuals working on very similar efforts. It sometimes causes rework or frustration, but it's happening because people's heads and hearts are in the right places. As things continue to progress, and more talented individuals join the team, I believe this will continue to improve!
Advice to Management
Continue to communicate the vision of the business! Leadership/Management is doing a great job of being supportive and encouraging!
"Amazing"
Current Employee – Apprentice in Lenexa, KS
I have been working at Faith Technologies full-time for more than a year.
Pros
I've been working for faith since I graduated high school in 2018 and in that year I've had the best time going to work with the people there who make me laugh every day I love this company and I defiantly recommend this job to everyone!
Cons
when it comes to taking days off the office people make it kind of hard not telling you weather or not you got the days off or not.
Advice to Management
Definitely Shorten the paid time off distance between 1 year is 1 week to 12 years is 4 weeks of paid time off lowering the year gap would definitely be nice.
"Faith Technologies is the best place to work!"
Current Employee – Field
I have been working at Faith Technologies full-time for more than 10 years.
Pros
Faith is a growing company with many career possibilities. Their culture, values, and dedication to their employee are just some of the things that make it a great place to work.
Cons
The need for skilled workers continues to be a challenge but that is an industry-wide struggle. If a skilled worker is looking for something better, I highly recommend they join the team at Faith!
"Senior Project Manager"
Current Employee – Anonymous Employee
I have been working at Faith Technologies full-time.
Pros
Rapidly growing company whose leadership has their eyes on the future. They have made many changes to insure Faith is around for the long haul.
Cons
We have a man power shortage. Looking to grow the work force (specifically electricians of all skill levels) has become a constant!
Advice to Management
Continue to reward employees who bring new talent into the company. Maybe even think of how to increase the rewards.
"Great Place to Work!"
Current Employee – Office Employee in Menasha, WI
I have been working at Faith Technologies full-time for less than a year.
Pros
Faith is a wonderful place to work. The people and the atmosphere are refreshing. Management is encouraging and positive. Faith does a nice job at maintaining relationships with employees at a personal level within a large growing company. I am constantly telling people to apply here given the chance and how lucky I am to have a great employer.
Cons
My experience here has been and continues to be positive.
Please Leave All Comments in the Comment Box Below
↓
---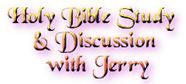 ---