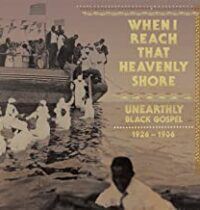 Among the most powerful music to be captured on 78 rpm in America during the 1920s & 1930s are those recordings of black sanctified and gospel singing. Ranging from plaintive mourning to unbridled ecstasy, the sacred music from this time period represents a flowering of diverse and idiosyncratic rural songs styles. At no time was there a wider panorama of religious songs in America.
Selected exclusively from Christopher King's private collection, the 78s included here represent the most unhinged, the most compelling survey of pre-war black gospel. Of the 42 tracks in this 3CD/3LP collection, 34 have never been reissued until now. The complete recorded output of the Primitive Baptist Choir of North Carolina is also included in this collection for the first time. Several rare & previously unissued photographs are also contained within. Lovingly and respectfully designed by Susan Archie and firmly grounded in Scripture by Christopher King.
Tompkins Square has been steadily mining the history of black gospel through previous collections – the Grammy-nominated 'He Is My Story : The Sanctified Soul of Arizona Dranes'; 'Fire In My Bones : Raw, Rare & Otherworldly African-American Gospel, 1944-2007'; 'This May Be My Last Time Singing : Raw African-American Gospel on 45RPM, 1957-1982' ; Bessie Jones – 'Get In Union'; and 'I Heard The Angels Singing : Electrifying Black Gospel from the Nashboro Label, 1951-1983'.
For more information on this product ⇒⇒Click Here⇐⇐
---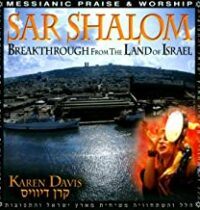 This uplifting album Prince Of Peace opens with Hear Our Cry, a brief Hebrew introduction that includes the first lines of the Shema. All Of Creation Sings is a breezy and joyful song of praise and is followed by Ana Adonai, a slow hymn in Hebrew. The comforting Esa Adonai is based on Psalm 121, as is the praise song I Will Lift Up My Eyes which also contains words from Psalm 16. The instrumental Lord Of Breakthroughs is followed by one of my favorites, the melodious and rousing El Gibor v'El Elyon, a song that remains in the mind long after the last notes have faded.
Kuma Adonai draws on Psalm 132 and 2 Chronicles 6. Sung in both English and Hebrew, it contains some atmospheric instrumental effects, as does the lilting and tuneful Achat Sha'Alti. The penultimate track Baruch Haba Yeshua has a jazzy arrangement and the album concludes with another masterpiece, the powerful and inspiring From Everlasting To Everlasting with its lovely piano where her voice really takes wing. This one and the aforementioned El Gibor are the highlights for me on this memorable album of devotional songs.
Karen's charming Hebrew pronunciation is different from that of say, Paul Wilbur, more guttural and probably reflects the language of the Old Testament. The beautiful CD booklet has all the Hebrew and English lyrics plus full-color photographs and information on the Mount Carmel Assembly, plus an inspiring message from Karen. I also recommend Pray For The Peace Of Jerusalem by Paul Wilbur, The Sacred Names by Anjani Thomas, The Faithful by Steve Green and Holy Harmony by Jonathan Goldman. In these strange times, this music is a much needed balm for the soul.
For more information on this product ⇒⇒Click Here⇐⇐
---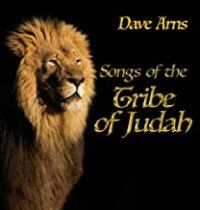 In the early 1980s, Dave was a member of the worship team at the church he attended. In addition to that, a subset of that worship team formed a band that sang on other occasions and in other, more public venues. This smaller group called themselves the Tribe of Judah, after the name referring to Jesus in Revelation 5:5. Dave and one other member of the group wrote most of the songs they performed, and in this album are the songs that Dave wrote, along with improved orchestration. The reason for the name of this album is twofold: first, these songs were written when Dave was writing songs to be performed by the band called the Tribe of Judah, and second, because Judah means "praise and worship," which is what Dave prays this music will inspire in you.
---
I hope that you have really enjoyed this post,
Please Leave All Comments in the Comment Box Below

↓
---