REFORM Alliance Mission
The mission of the REFORM Alliance is to dramatically reduce the number of people who are unjustly under the control of the criminal justice system – starting with probation and parole. To win, we will leverage our considerable resources to change laws, policies, hearts and minds.
What is REFORM Alliance, you ask?
---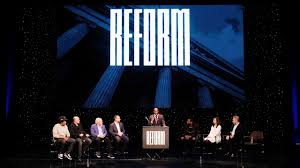 Well, according to rollingstone.com, Michael Rubin, a co-owner of the Philadelphia 76ers, used to have a recurring argument with the rapper and hardcore 76ers fan Meek Mill. "Meek would say, 'Michael, there are two Americas,'" Rubin recalled during a press conference at John Jay College in Manhattan on Wednesday. "I'd be like, 'Bro, what are you talking about?'"
Then in November 2017, Rubin watched in court as the rapper was sentenced to two to four years in prison for doing wheelies on a dirt bike, an action that was deemed a violation of the terms of his parole. "An hour later, my phone rings," Rubin remembered. It was Mill, who called to say, "I told you so! … I told you there were two Americas!" "You were right," Rubin concluded, "and I was dead wrong."
That realization set the scene for the foundation of the Reform Alliance, a new initiative dedicated to changing the "illogical laws that make no sense," but rule the lives of the estimated 4.5 million Americans currently on parole or probation.
MEEK MILL – Founding Partner & Co-Chair
---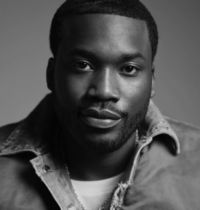 Robert Rihmeek Williams (born May 6, 1987), known professionally as Meek Mill, is an American rapper, songwriter, and activist. Born and raised in Philadelphia, he embarked on his music career as a battle rapper, and later formed a short-lived rap group, The Bloodhoundz. In 2008, Atlanta-based rapper T.I. signed Meek Mill to his first record deal. In February 2011, after leaving Grand Hustle Records, Mill signed with Miami-based rapper Rick Ross's Maybach Music Group (MMG). Mill's debut album, Dreams and Nightmares, was released in 2012 under MMG and Warner Bros. Records. The album, preceded by the lead single "Amen" (featuring Drake), debuted at number 57 on the U.S. Billboard 200.
In October 2012, Mill announced the launch of his own label imprint, Dream Chasers Records, named after his mixtape series. Meek Mill often collaborates with fellow MMG label-mates; he is also known for his appearances on MMG's Self Made compilation series, with his first two singles, "Tupac Back" and "Ima Boss", being included on volume one. He released his second album, Dreams Worth More Than Money, in 2015 and his third album, Wins & Losses, in 2016. His fourth studio album, Championships, was released in November 2018 and debuted at the top of the Billboard 200 chart. Its lead single, "Going Bad" (featuring Drake), peaked at number six on the Billboard Hot 100, marking Mill's highest charting single to date.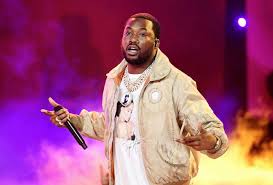 In November 2017, he was sentenced to two to four years in prison for violating parole and served five months at the State Correctional Institution – Chester in Chester, Pennsylvania, before being released while his trial continues. In August 2019, a documentary series about his battle with the criminal justice system, Free Meek, was released on Prime Video. Mill served as executive producer on the series.
As it stands, significant irregularities exist regarding Meek's initial arrest, including newly-discovered evidence indicating that the arresting officer lied on the affidavit used to obtain the search warrant and on the stand at Meek's hearing. The officer was later investigated by federal authorities for corrupt behavior in several cases – including falsifying evidence, physical assault, perjury and theft – and resigned from the force after the Philadelphia Police Department found him guilty for engaging in criminal conduct. Due to his corrupt conduct, the officer was later included on the District Attorney's "Do Not Call" list.
MICHAEL RUBIN – Founding Partner & Co-Chair
---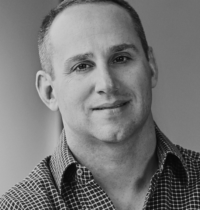 Michael G. Rubin (born July 21, 1972) is an American businessman. He is the executive chairman of Fanatics, the world's leading provider of licensed sports merchandise; and Rue Gilt Groupe, the premier off-price e-commerce portfolio company, which includes RueLaLa.com, Gilt.com, and ShopPremiumOutlets.com.  He previously founded GSI Commerce in 1998, selling it to eBay in 2011 for $2.4 billion.
Most recently, Rubin started the viral "All In Challenge", where celebrities, influencers and brands donated valuable possessions or once-in-a lifetime experiences to raise $60 million to fight food insecurity during the Covid-19 pandemic.
Rubin also is a co-owner of the Philadelphia 76ers basketball team and the New Jersey Devils hockey team.
He is also the co-chair of the Reform Alliance, a criminal justice reform organization that he launched in January 2019, together with Jay-Z, Meek Mill, Robert Kraft, Robert F. Smith, Ciara Wu Tsai, Daniel S. Loeb, Michael Novogratz and Laura Arnold.
Rubin has been included in the Forbes 400: The Richest People in America and the Forbes: The World's Billionaires list. His personal wealth, as of January 2019, was valued at $2.9 Billion.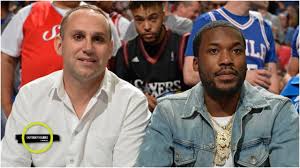 Both born and raised in Philadelphia, Rubin and Meek are close personal friends.  On November 6, 2017, Rubin attended a hearing for Meek that resulted from a technical violation of Meek's protracted, decade-long probation. After writing a letter to the Judge on Meek's behalf and hearing Meek's probation officer and the Assistant District Attorney both recommend no prison time, Rubin was stunned to witness the judge sentence Meek to 2-4 years in state prison. The event was life-changing for both men. Rubin immediately joined forces with Jay Z and Roc Nation to lead the fight to overturn Meek's sentence.​
During this process Rubin and Meek realized that problems in the criminal justice system extend well beyond Meek's case. They made a decision to stand with the millions of men and women unjustly ensnared in the broken criminal justice system by launching Justice Reform Alliance, a movement to move one million men and women out of the criminal justice system over the next five years by changing the laws, policies and practices that contribute to mass incarceration.
VAN JONES – CEO of REFORM
---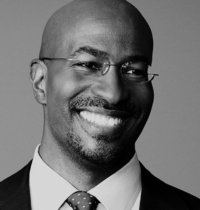 Anthony Kapel "Van" Jones (born September 20, 1968). Van Jones is the CEO of REFORM, an American news commentator, author, and Jones is a Yale-educated, non-practicing attorney.
He is a co-founder of several nonprofit organizations, including the Dream Corps, a "social justice accelerator" that operates three advocacy initiatives: #cut50, the organization that recently led the charge on passing the FIRST STEP Act (a bipartisan Federal bill that the New York Times calls the most substantial breakthrough in criminal justice in a generation), #Yeswecode, and Green for All. Jones has been a leader in the fight for criminal justice reform for more than 25 years. He is the author of The Green Collar Economy and Rebuild the Dream, both ranking as New York Times bestselling books, he is also the author of Beyond the Messy Truth (2017). He is a regular CNN contributor and host of The Van Jones Show.
He served as President Barack Obama's Special Advisor for Green Jobs in 2009, where he helped to lead the inter-agency process that oversaw the multi-billion dollar investment in skills training and jobs development within the environmental and green energy sectors. As a distinguished visiting fellow at Princeton University, and as a co-host of CNN's political debate show Crossfire. He is president of the Dream Corps and is among activists featured in 13th, a 2016 documentary directed by Ava DuVernay about the U.S. justice system and factors that have resulted in the over-incarceration of minorities and the highest incarceration rate in the world.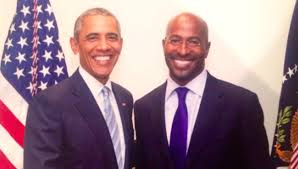 In 2004, Jones was recognized as a "Young Global Leader" by the World Economic Forum. Fast Company ranked Jones as one of the "12 Most Creative Minds in 2008". In 2009, Time magazine named Jones as one of the 100 most influential people in the world. In 2010, he received the NAACP President's award.
Jones has been honored with numerous awards and spotlighted on several lists of high achievers, including the World Economic Forum's "Young Global Leader" designation, Rolling Stone's 2012 "12 Leaders Who Get Things Done," TIME's 2009 "100 Most Influential People in the World," and the Root's 2014 "The Root 100."
SHAWN "JAY-Z" CARTER – Founding Partner
---
Since 1996, 21-time GRAMMY award-winner, Shawn "JAY-Z" Carter has been a dominant force in popular culture. Shawn Corey Carter (born December 4, 1969), known professionally as Jay-Z (stylized as JAY-Z), is an American rapper, songwriter, record producer, and businessman. He is widely regarded as one of the most influential hip-hop artists in history, and often cited as one of the greatest rappers of all time.
Born and raised in New York City, Jay-Z first began his musical career after founding the record label Roc-A-Fella Records in 1995, and subsequently released his debut studio album Reasonable Doubt in 1996. The album was released to widespread critical success, and solidified his standing in the music industry. He has gone on to release twelve additional albums, including the acclaimed albums, The Blueprint (2001), The Black Album (2003), American Gangster (2007), and 4:44 (2017). Jay-Z has also released the full-length collaborative albums Watch the Throne (2011) with Kanye West and Everything Is Love (2018) with his wife Beyoncé, respectively.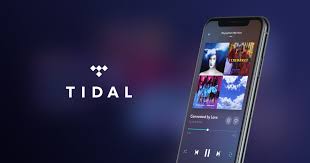 Outside of his musical career, Jay-Z has also attained significant success and media attention for his career as a businessman. In 1999, he founded the clothing retailer Rocawear, and in 2003, he founded the luxury sports bar chain 40/40 Club. Both businesses have grown to become multi-million-dollar corporations, and allowed Jay-Z to fund the start-up for the entertainment company Roc Nation, which was founded in 2008. In 2015, he acquired the tech company Aspiro and took charge of their media streaming service Tidal.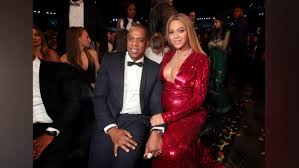 Jay-Z is one of the world's best-selling music artists, with over 50 million albums and 75 million singles sold worldwide. He has won a total of 22 Grammy Awards, the most by a rapper, and holds the record for the most number-one albums by a solo artist on the Billboard 200, with 14. He has been ranked by Billboard and fellow music publication Rolling Stone as one of the 100 Greatest Artists of All Time. In 2017, he became the first rapper to be honored into the Songwriters Hall of Fame, and in 2018, received the commemorative "Salute to Industry Icons" award at the 60th Grammy Awards. In June 2019, Jay-Z officially became the first hip hop billionaire, making him the fifth-wealthiest African American and the wealthiest American musician.
Mr. Carter has used the platform he has been afforded to speak on various issues, including criminal justice. In September 2016, Carter teamed with Molly Crabapple for "The War On Drugs Is An Epic Fail," a history lesson on the war on drugs and a call to end biased policing and mass incarceration.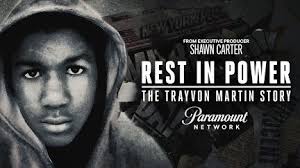 Over the next year, Carter executive produced the Peabody Award-winning documentary series, TIME: The Kalief Browder Story, which tackled juveniles in solitary confinement and the New York bail system and penned a powerful op-ed on Meek Mill, bringing to light the lifetime prison that is probation. Mr. Carter also serves as executive producer of the 2018 critically, Rest In Power: The Trayvon Martin Story and the upcoming untitled six-part Meek Mill documentary series.
ROBERT KRAFT – Founding Partner
---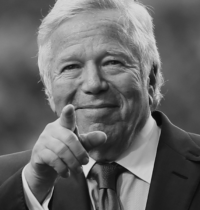 Robert Kenneth Kraft (born June 5, 1941) is an American billionaire businessman. He is the chairman and chief executive officer (CEO) of the Kraft Group, based in Foxborough, Mass. The Kraft Group is the holding company of the Kraft family's many businesses, a diversified holding company with assets in paper and packaging, sports and entertainment, real estate development and a private equity portfolio. He is the owner of the National Football League's New England Patriots, Major League Soccer's New England Revolution, and Gillette Stadium, where both teams play. He also owns the Boston Uprising, the first e-sports team in New England.
Kraft is widely recognized as one of the most successful owners in professional sports. In his first 25 years of ownership (1994-2018), the Patriots won an NFL-best five Super Bowl titles and earned the highest winning percentage (.698) of any team among the nation's five major professional sports leagues.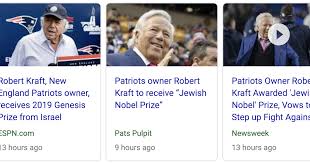 A native of Brookline, Mass., Kraft attended public school before earning an academic scholarship to Columbia University, followed by a fellowship to Harvard Business School.
Over the past five decades, the Kraft family has been one of New England's most philanthropic families, donating hundreds of millions of dollars in support of local charities, civic affairs and health care. Kraft has received numerous honors for his work as a businessman and philanthropist, most recently being  named the 2019 Genesis Prize Laureate, referred to as the "Jewish Nobel" by Time, for his commitment to combatting anti-Semitism and other prejudices.
DANIEL LOEB – Founding Partner
---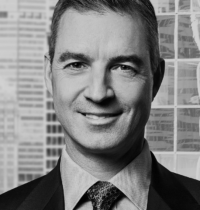 Daniel Seth Loeb (born December 18, 1961) is an American investor, hedge fund manager, and philanthropist. He is the founder and chief executive of Third Point, a New York-based hedge fund focused on event-driven, value-oriented investing with $10.8 billion in assets under management, as of March 2016.
New York magazine noted that Loeb's "preferred strategy" is to buy into troubled companies, replace inefficient management, and return the companies to profitability, which "is the key to his success." Loeb was described as "one of the most successful activists" in 2014.
Daniel Loeb is an advocate for criminal justice reform, educational opportunity, and LGBT rights. Daniel's philanthropic interests revolve around promoting social justice, human rights and economic opportunity. He has been instrumental in numerous criminal justice reform efforts, including passing Raise the Age legislation in New York State, which makes 18 the age of adult criminal responsibility, and eliminating the mandatory 10-year waiting period for clemency for non-violent offenders in the State of Louisiana.
He supports a number of medical research initiatives, including the Ronald M. Loeb Center for Alzheimer's Disease at Mount Sinai Health System in New York City, named for his father, where Daniel is also a trustee.
MICHAEL NOVOGRATZ – Founding Partner
---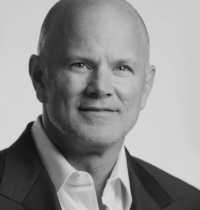 Michael Edward Novogratz (born November 26, 1964) is the Founder and CEO of Galaxy Digital, an ex-hedge fund manager, formerly a Partner and President of Fortress Investment Group LLC. He was ranked a billionaire by Forbes in 2007 and 2008.
Prior to joining Fortress, Mr. Novogratz spent 11 years at Goldman Sachs, where he was elected Partner in 1998. He spent much time abroad including leadership roles in Asia and Latin America. Novogratz is a 1987 graduate of Princeton University, where he was a member of the wrestling team. He was a Virginia state runner-up in high school wrestling. He served in the U.S. Army National Guard after college. His siblings include Jacqueline Novogratz and Robert Novogratz.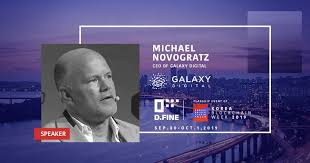 Michael Novogratz served on the New York Federal Reserve's Investment Advisory Committee on Financial Markets from 2012 – 2015.  Mr. Novogratz serves as the Chairman of The Bail Project and has made criminal justice reform a focus of his family's foundation.
He also serves as the Chairman of Hudson River Park Friends, and sits on the boards of NYU Langone Medical Center, the Princeton Varsity Club, Jazz Foundation of America, and Artists for Peace and Justice.  Mr. Novogratz received an AB in Economics from Princeton University, and served as a helicopter pilot in the US Army.
ROBERT SMITH – Founding Partner
---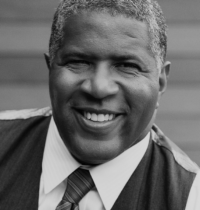 Robert Frederick Smith (born December 1, 1962) is an American businessman, philanthropist, chemical engineer, and investor.
He is the founder, chairman, and CEO of investment firm Vista Equity Partners. Founded in 2000, Vista currently manages equity capital commitments of over $44 Billion and oversees a portfolio of over 50 software companies that employ over 60,000 people worldwide.
In 2017, Forbes has named Smith on several business lists, including its list of the 100 greatest living business minds, and the wealthiest people in America.
In 2019, Smith pledged to eliminate $34 million of student loan debt for the Morehouse College graduating class that year. For the pledge, he was named "Executive of the Year" at the 2019 PitchBook Private Equity Awards, which recognize individuals in the private equity industry who have made significant donations. He was also recognized as one of the 50 people "who defined 2019" on The Bloomberg 50 List.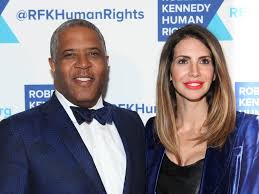 Previously, Smith worked for Goldman Sachs in Tech M&A and Kraft General Foods, where he earned four patents. Last year, Smith signed on to the Giving Pledge, the only African American to do so. He serves as the Chairman of Carnegie Hall, Chairman of the Robert F. Kennedy Human Rights, and the founding director and President of the Fund II Foundation, which is dedicated to preserving the African American experience, safeguarding human rights, providing music education, preserving the environment while promoting the benefits of the outdoors, and sustaining critical American values. Smith also serves on the Board of Overseers of Columbia Business School, as a Member of the Cornell Engineering College Council, and a Trustee of the Boys and Girls Clubs of San Francisco. Smith earned his B.S. in Chemical Engineering from Cornell University and his MBA with honors from Columbia Business School.
CLARA WU TSAI – Founding Partner
---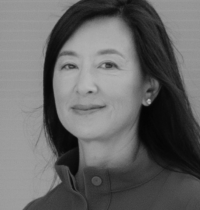 Clara Wu Tsai is a commercial and philanthropic investor with a lifelong interest in improving economic mobility. She is an active supporter of community-oriented research projects, advocacy, and films promoting equality of opportunity and related issues, including criminal justice reform. She is a founding partner of the REFORM Alliance.
Clara and her husband Joe are also co-owners of the Brooklyn Nets. Through her other philanthropic endeavors, Clara supports the Wu Tsai Neurosciences Institute at Stanford University and is on the Advisory Board of the Institute for Protein Design at the University of Washington. She is also a trustee of Lincoln Center for the Performing Arts and was an executive producer of Into the Okavango, a documentary that premiered at the 2018 Tribeca Film Festival.
Previously, Clara was General Manager of the Hong Kong operations of Taobao, China's largest online shopping website, and a Vice President at American Express in New York and Hong Kong. Clara holds an A.B. in International Relations and an A.M. in International Policy Studies from Stanford University, and an MBA from Harvard University.
LAURA ARNOLD – Founding Partner
---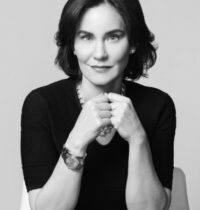 Laura E. Arnold is Co-Chair of Arnold Ventures. The philanthropy's core mission is to invest in evidence-based solutions that maximize opportunity and minimize injustice. Arnold Ventures brings "philanthropy and political giving together in a new limited-liability corporation" ran by her husband, John D. Arnold, a former Enron trader and American hedge fund manager, and herself. The organization was founded in 2008, the same year that the Arnolds signed the Giving Pledge, a pledge by some high-net-worth individuals to donate a large fraction of their income to philanthropic causes during their lifetimes.
Until late 2006, Ms. Arnold was Executive Vice President and General Counsel of Cobalt International Energy, L.P. in Houston, Texas. Prior to that, she was a mergers and acquisitions attorney at Wachtell, Lipton, Rosen and Katz in New York, New York.
Ms. Arnold is a member of the New York bar. She has a J.D. from the Yale Law School, an M.Phil in European Studies from the University of Cambridge, and a B.A. from Harvard College. After law school, Ms. Arnold clerked for the Hon. Judith W. Rogers in the U.S. Court of Appeals for the District of Columbia Circuit.
I hope that you have really enjoyed this post, you might also be interested in other information which can be found on jmj45tech.com.
Please Leave All Comments In Comment Box Below

↓
---