Welcome to HOLY BIBLE STUDY & DISCUSSION with Jerry. I created this site to share with you things I have been, and still are learning about GOD. Who GOD is, what GOD does, when GOD blesses, where GOD is.
I Have Always Heard of Him
---

As a child I had always heard about GOD. I really didn't know Him at that time, all I knew is what I heard about Him.
There has also been times that I actually found myself searching for answers about what life's purpose is. Putting my trust in people instead of GOD was one of the biggest mistakes of my life. I have been lied on and about, taken advantage of, talked about, etc.
Then, at some point I realized those things I dealt with were nothing compared to the things my Lord and Savior Jesus Christ went through. If they crucified Him, who I am is irrelevant and means absolutely nothing to those who are not of Christ.
Finding Myself
---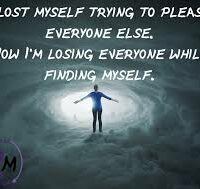 In the past, I attained preoccupied notions about my own being and image. I became consumed with what others and the world thought of me. Later I came to the conclusion that all of the bad energy was a smoke screen, a facade, a distraction to divert my focus away from GOD.
What I Learned About GOD
---

As time went on, I really started learning some things about Who GOD is:
First, GOD is Spirit, and those who worship him must worship in Spirit and Truth.
Second, GOD is The Alpha and the Omega, the First and the Last, the Beginning and the End.
Third, GOD is Love, and whoever abides in Love abides in GOD, and GOD abides in them.
Forth, GOD is Faithful and without iniquity, Just and Upright.
Fifth, GOD is Sovereign in His Authority.
GOD is not an Abstract Idea, He is not generic in His Being, He is Righteous in His Character, Divine in His Composition, Holy in His Discourse, He is The Mighty "I Am", Prince of Peace, Invincible Ruler of the Universe.
What He Does
---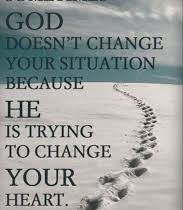 Then I learned a few things about what GOD does. In the beginning, God created the heavens and the earth.
GOD is our Savior, through Jesus Christ our Lord. If we confess our sins, he is faithful and just to forgive us our sins and to cleanse us from all unrighteousness.
For God so loved the world, that he gave his only Son, that whoever believes in him should not perish but have eternal life.
When He Blesses
---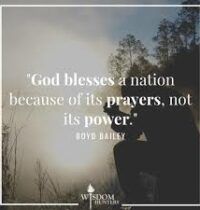 Next, I learned about some points when GOD blesses. Blessed is the man who remains steadfast under trial, for when he has stood the test he will receive the crown of life, which GOD has promised to those who love him.
So, Blessed be the GOD and Father of our Lord Jesus Christ, who has blessed us in Christ with every spiritual blessing in the heavenly places. Give, and it will be given to you. Good measure, pressed down, shaken together, running over, will be put into your lap. For with the measure you use it will be measured back to you.
And, Blessed are the peacemakers, for they shall be called sons of God. Blessed is the man who walks not in the counsel of the wicked, nor stands in the way of sinners, nor sits in the seat of scoffers. Do not repay evil for evil or reviling for reviling, but on the contrary, bless, for to this you were called, that you may obtain a blessing.
For by grace you have been saved through faith. And this is not your own doing; it is the gift of GOD, And let us not grow weary of doing good, for in due season we will reap, if we do not give up.
He Is Always With Us
---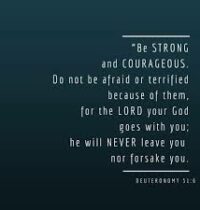 There were times that I thought Heaven is Where GOD is. After comprehending GOD is Omnipresent, I realized if we Draw near to GOD, He will draw near to us. Cleanse our hands, we, who are sinners, and purify our hearts, we, who are double-minded. Keep your life free from love of money, and be content with what you have, for He has said, "I will never leave you nor forsake you."
Then, I took action by realizing, out of all of the problems I might be dealing with, there is always someone with "bigger problems" who would absolutely love to be in my "smaller problem" shoes.
Finally, I also took more action by telling my problems who GOD is, rather than telling GOD about my problems. The older people in my life had a saying, "If you are going to worry about it don't pray about it, however if you are going to pray about it, stop worrying about it."
Avoiding Negative Energy
---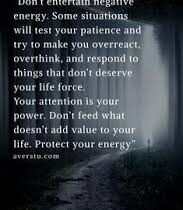 Next, one of the greatest, most important things I have done to avoid negative energy was to  remove myself from the people and situations in my life that where distracting me from keeping my eyes stayed on GOD.
Furthermore, at a low point of my life, not knowing which turn my life would spiral into I remembered things I had heard about GOD. I remembered hearing that prayer was a direct connection to GOD. I constantly prayed for GOD to change my circumstances.
Ultimately, I confessed to GOD that I believe in Him the GOD Head, Jesus the son of GOD in the flesh, the Holy Spirit. I committed my life to GOD and my circumstances have been a weight lifted experience ever since.
Implementing His Examples
---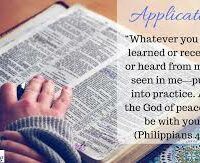 At the same time, after experiencing the way GOD Loves me, I cannot keep it a secret. I have learned that if you Love GOD, You must also Love His Creation, "People".
I can talk about GOD and how much I believe in Him, truth be told, my actions speak louder than my words.
Taking Action
---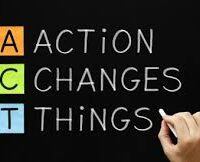 Since then, GOD has shown me that He Loves me and faith "without works is dead". Later I began assisting in outreach programs and anything else that involved helping people.
Next, I continue to study GOD's Word which is the Holy Bible. Constantly understanding I will never be perfect and I have never claimed to be, I am always turning to GOD for a lot of situations. He has never left me nor has He ever forsaken me. I know that He is The Alpha and Omega, The Beginning and The End, The First and The Last.
Finally, I can prove my Love to GOD by following my Lord and Savior Jesus Christ, who is the epitome of how I should live my life on this earth.
Learning From My Experiences
---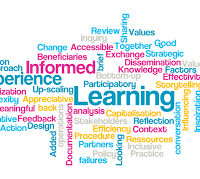 I also liked to think that learning from the experiences I have makes me a better person. Some struggles I have been through in life will allow me to relate personally with those who has been through or are currently in those situations. I try to help people in every way I can. I realize that GOD's Word tells us to take care of one another if we Truly Love Him.
As I have said before GOD has shown me that He Loves me. I want to show others that I Love them by sharing what I learned about GOD with them.
The Full Armour of GOD
---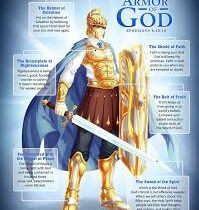 We must remember to put on "The Full Armour of GOD" Ephesians 6:11-17
The Helmet of Salvation
The Breastplate of Righteousness
The Belt of Truth
The Shield of Faith
The Sword of The Spirit
The Shoes of The Gospel of Peace
Spreading The Good News
---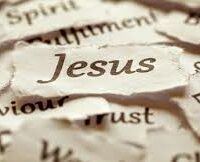 If I relied on what others thought of me, I would probably be taking a "Dirt Nap". The adversary wants us in constant turmoil, he wants us to constantly be at odds with one another. If we learn that someone is having a struggle with life and can't seem to get it together, it is our duty as Christians to carefully lend them a lifting hand. We must remember that the battle is not ours, it is the Lord's.
I have created this site to help me spread The Good News of the Gospel of Peace. As followers of Christ it is our duty to make disciples and help save as many souls as possible.
Looking back, I know I was once lost and now found. There have been many times in my life when I needed help with a sense of direction. I intend to assist others with that through this site.
To GOD Goes the Glory, may the Lord Bless you all really well!
---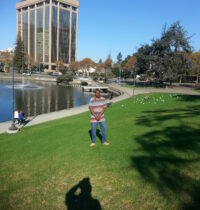 jerry@godinourliveseveryday.com
Please Leave All Comments in the Comment Box Below
↓
---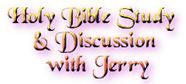 ---
---