Literature About GOD
If you were to google "Literature About GOD", you will find that there are around 255 million results.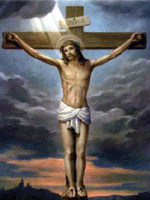 According to worldpopulationreview.com 
Christianity is the most practiced religion in the world. It is said that there are around 2.4 out of the 7.7 billion people of the world population that practice the Christianity religion.
How To Worship GOD
The Holy Bible is the book of instructions on how a Christian should worship GOD. There are anywhere from two and a half billion to over six billion Holy Bibles in circulation, including the different translations. There are even online books that aid in your worship to GOD, such as thru-the-bible.com on eBay or on Google Play which helps you study the Holy Bible in chronological order.
---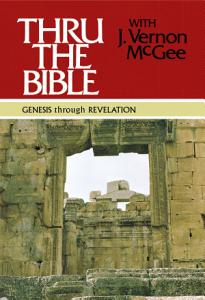 Radio messages from J. Vernon McGee delighted and enthralled listeners for years with simple, straightforward language and clear understanding of the Scripture. Now enjoy his personable, yet scholarly, style in this 60-volume set of commentaries that takes you from Genesis to Revelation with new understanding and insight. Each volume includes introductory sections, detailed outlines and a thorough, paragraph-by-paragraph discussion of the text. A great choice for pastors – and even better choice for the average Bible reader and student!
ADDITIONAL INFORMATION
---
Best For
Web, Tablet, Phone, eReader
Genres
Religion / Biblical Commentary / General
Religion / Biblical Criticism & Interpretation / General
Religion / Biblical Studies / General
Religion / Christian Ministry / Preaching
Content Protection
This content is DRM protected.
Read Aloud
Available on Android devices
Eligible for Family Library
READING INFORMATION
---
Smartphones and Tablets
Install the Google Play Books app for Android and iPad/iPhone. It syncs automatically with your account and allows you to read online or offline wherever you are.
Laptops and Computers
You can read books purchased on Google Play using your computer's web browser.
eReaders and other devices
To read on e-ink devices like the Sony eReader or Barnes & Noble Nook, you'll need to download a file and transfer it to your device. Please follow the detailed Help center instructions to transfer the files to supported eReaders.
Good insight, practical and solid.
 Great study series.
Dr. McGee is very good in explaining the word of God, he is very informative and knowledgeable. His thru the bible in 5 years program is also very good.
Pastor Garland C. King Jr.
Thru The Bible
 My favorite book and catalog of all time. I want this catalog real soon.
I brought my complete set of commentaries many years back plus I have the set on my phone and iPad. I only study by J Vernon McGee I believe God called him to preach. I have never heard any pastor who can explain Gods word like he can. Very few pastors of today are called by God.
Dr. McGee has a way of sharing bible truths in a simple, just one of the guys story telling way. I have this commentary, and also the one in the tecarta bible app. Vernon-McGee and Charles Stanley are household names with me, and I consider them both family. Treat yourself to this commentary. It will give you a clear perspective on tough doctrine.