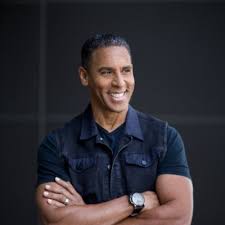 Miles McPherson, born March 30, 1960 in Queens, New York, is the pastor leader of the Christian congregation, the Rock Church in San Diego, who also gives advice and counsel to people from the community or congregation.
Miles McPherson is also a motivational speaker or inspirational speaker who makes speeches intended to motivate, inspire, attempt to challenge or transform his audiences.
McPherson is also know as a former NFL football player.
McPherson Background
---
McPherson grew up on Long Island, which is a densely populated island in the southeast part of the U.S. state of New York, in the northeastern United States.
University of New Haven
---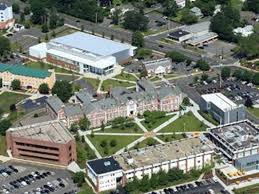 He attended the University of New Haven, which is a private university in West Haven, Connecticut, which borders the larger city of New Haven and Long Island Sound. Between its main campus in West Haven and its graduate school campus in Orange, Connecticut, the university is situated on approximately 122 acres of land. The university includes the College of Arts and Sciences, the Pompea College of Business, the Tagliatela College of Engineering, the Henry C. Lee College of Criminal Justice and Forensic Sciences, and the School of Health Sciences, where he majored in engineering. McPherson was the university's first player to achieve All-American honors in football and be drafted into the NFL.
Los Angeles Rams and San Diego Chargers
---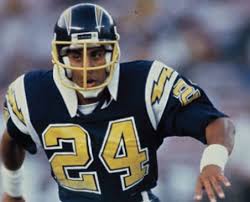 He was originally drafted by the Los Angeles Rams, a professional American football team based in the Los Angeles metropolitan area. The Rams compete in the National Football League (NFL) as a member club of the National Football Conference (NFC) West division; he was cut and went on to play defensive back for the San Diego Chargers, the professional American football team now known as the Los Angeles Chargers previously played in San Diego, California as the San Diego Chargers from 1961 to 2017 before relocating back to Los Angeles where the team played their inaugural season.
Born again, Christian
---
After battling a drug problem, McPherson became a born again, Christian in 1984, a phrase, particularly in evangelicalism, that refers to "spiritual rebirth", or a regeneration of the human spirit from the Holy Spirit, contrasted with physical birth; and began participating in religious outreach programs. In September 1986, he retired from football; the next week, he enrolled in Azusa Pacific University's School of Theology.
Azusa Pacific University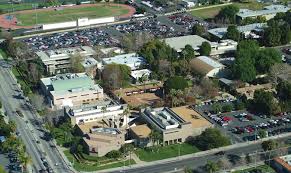 Azusa Pacific University (APU) is a private, evangelical Christian university in Azusa, California. The university was founded in 1899, with classes opening on March 3, 1900, in Whittier, California, and began offering degrees in 1939. The university's seminary, the Graduate School of Theology, holds to a Wesleyan-Arminian doctrinal theology. APU offers more than 100 associate, bachelor's, master's, and doctoral programs on campus, online, and at seven regional locations across Southern California.
Azusa Pacific University is organized into three colleges and seven schools. The academics programs are available from the Honors College, College of Liberal Arts and Sciences, College of Music and the Arts, Leung School of Accounting, University College, School of Behavioral and Applied Sciences, School of Business and Management, School of Education, School of Nursing, and School of Theology. APU is accredited by the Western Association of Schools and Colleges (WASC).
Master of Divinity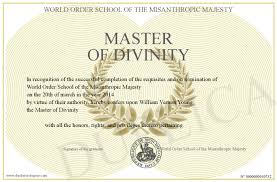 He received his Master of Divinity degree in 1991. In the academic study of theology, the Master of Divinity (MDiv) is the first professional degree of the pastoral profession in North America. It is the most common academic degree in seminaries and divinity schools (e.g. in 2014 nearly 44 percent of all US students in schools accredited by the Association of Theological Schools were enrolled in an MDiv program). In many Christian denominations and in some other religions the degree is the standard prerequisite for ordination to the priesthood or pastorship or other appointment, ordination or licensing to professional ministry. At accredited seminaries in the United States this degree requires between 72 and 106 credit hours of study (72 being the minimum determined by academic accrediting agencies and 106 being on the upper end of certain schools that wish to ensure a broader study of the related disciplines).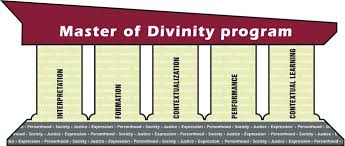 Christian MDiv programs generally include studies in Christian ministry and theology. In 1996 the Association of Theological Schools established the standard that all accredited MDiv programs should include the following four content areas: Religious Heritage, Cultural Context, Personal and Spiritual Formation, and Capacity for Ministerial and Public Leadership. Coursework usually includes studies in New Testament Greek, theology, philosophy, church history, pastoral theology, Hebrew Bible (Old Testament), and New Testament studies. Many programs also contain courses in church growth, ecclesiology, evangelism, systematic theology, Christian education, liturgical studies, Latin, Hebrew, canon law, and patristics. The degree may or may not include a thesis.
In 1992, McPherson founded "Miles Ahead", a non-profit international evangelical organization.
Rock Church
---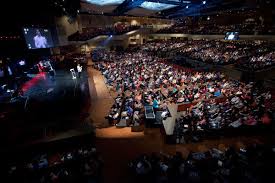 In 2000, McPherson founded the Rock Church. As of 2009, more than 12,000 attend one of the Rock's five weekend services. Rock Church is an evangelical megachurch located in San Diego, California, with five campuses located in Point Loma, San Marcos, El Cajon, San Ysidro, and City Heights. Miles McPherson, a former NFL player, has served as senior pastor since he founded the church in 2000. With an average weekly attendance of more than 19,000 as of January 2016 at four weekly services at each campus, as well as live online streaming, the Rock is one of the largest churches in San Diego.
McPherson spoke at the 2008 Republican National Convention. McPherson has appeared on Good Morning America, Larry King Live, The O'Reilly Factor, and other national news networks.
McPherson the Author
---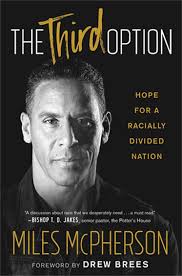 McPherson is the author of several books, including Do Something! Make Your Life Count. and God In The Mirror: Discovering Who You Were Created to Be. He earned an Emmy Award in 2007 as the producer of Master Meth, a documentary on methamphetamine. An Emmy Award is, an American award that recognizes excellence in the television industry.
Football Is In The Blood
---
McPherson and his wife Debbie have seven children. His younger brother Donald G. McPherson (born April 2, 1965) is also a former National Football League and Canadian Football League quarterback. He spent seven seasons in the NFL and CFL with the Philadelphia Eagles, Houston Oilers, Hamilton Tiger-Cats, and Ottawa Rough Riders.
In Closing
---
It does not matter where we are, what we are doing, where we are going, who we are, where we have been, so on and so forth. GOD is always in our lives everyday, waiting for us to acknowledge, accept and praise Him throughout our living on this side of life as we know it.
I hope that you have really enjoyed this post, you might also be interested in other information which can be found on jmj45tech.com.
Please Leave All Comments In Comment Box Below

↓
---