What's the most effective way to make disciples? By following this step-by-step game plan! Designed to equip small groups to multiply followers of Christ, this 12-week course helps you assess spiritual maturity, understand what it means to be an intentional leader, learn how Jesus used relationships purposefully, discover how the training process works, and more. 208 pages, softcover from NavPress.
This post contains affiliate links, which mean if you use these links to purchase an item or service I receive a commission at no extra cost to you. Visit my 
Affiliate Disclaimer page here
.
Title: Real-Life Discipleship Training Manual: Equipping Disciples Who Make Disciples
By: Jim Putman, Brandon Guindon, Bill Krause
Format: Paperback
Number of Pages: 208
Vendor: NavPress
Publication Date: 2010
Dimensions: 10.75 X 8.50 X .75 (inches)
Weight: 1 pound 7 ounces
ISBN: 161521559X
ISBN-13: 9781615215591
Stock No: WW215591
---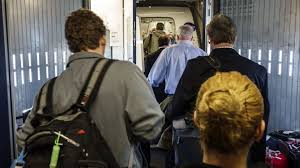 As I boarded the plane back to Oregon, I couldn't help but think, If this church ends up looking like every other struggling church I've ever been in, what will we have accomplished? On Sunday evenings, I had been flying to northern Idaho to meet with a small group of people who wanted to plant a new church and me to become their pastor. If I agreed, how could I ensure we did not end up like so many other churches: struggling to survive, hoping for a better way, but not reaching the potential of God's design for His church?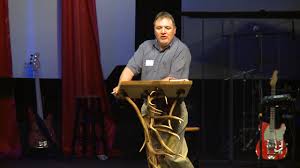 I accepted the offer to become their pastor, and the training manual you have in your hands explains how I and the rest of the leadership team at Real Life Ministries answered those questions. There isn't much theory here. Instead, it is the day-by-day, boots-on-the-ground game plan that we use every day at our church. For the next twelve weeks, I along with Avery Willis, Brandon Guindon, and Bill Krause will coach you through a clear and uncomplicated way to make disciples.
---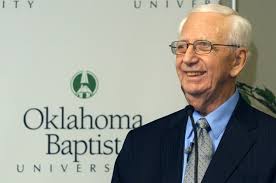 Avery is the executive director of the International Orality Network, and he speaks around the world to both oral and literate audiences.
---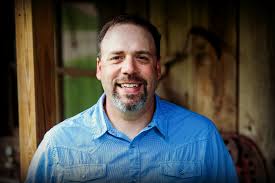 Brandon is the executive pastor at Real Life Ministries. He, along with his team, pioneered the small-groups ministry at Real Life.
---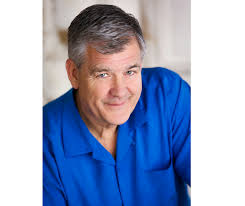 Bill serves as the family ministry team leader at Real Life Ministries. Together we have boiled down the lessons our church learned through trial and error and put them into this workbook format.
---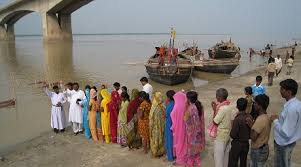 You will need twenty to thirty minutes five days each week to do the assignments. It is important for you to complete each learning exercise before reading further. Each day will include interactive activities, passages to look up, and a review section that will summarize what you should have learned.
---
Week 1 : A Heart to Make Disciples
Day 1 : What Does Winning Look Like?
Day 2 : How Do We Obey Jesus' Command?
Day 3 : Make Disciples as You Go
Day 4 : The Church Is God's Team
Day 5 : On This Team, Everyone Plays
---
Week 2 : What Is a Disciple?
Day 1 : Jesus Invites Us to Be Disciples
Day 2 : "Follow Me"
Day 3 : "And I Will Make You"
Day 4 : "Fishers of Men"
Day 5 : The Invitation Is the Definition!
---
Week 3 : How Disciples Grow
Day 1 : The Spiritually Dead
Day 2 : The Spiritual Infant
Day 3 : The Spiritual Child
Day 4 : The Spiritual Young Adult
Day 5 : The Spiritual Parent
---
Week 4 : Three Keys to Making Disciples
Day 1 : A Successful Journey
Day 2 : Key #1: An Intentional Leader
Day 3 : Key #2: A Relational Environment
Day 4 : Key #3: A Reproducible Process
Day 5 : The Limitless Potential of God's Plan
---
Week 5 : How to Be an Intentional Leader
Day 1 : Intentional Leaders Imitate Jesus
Day 2 : Intentional Leaders Understand the Game
Day 3 : Intentional Leaders Evaluate the Players
Day 4 : Intentional Leaders Create an Environment for Growth
Day 5 : Understanding God's Role, Our Role, and the Disciple's Role
---
Week 6 : A Closer Look at a Relational Environment
Day 1 : Small-Group Priority
Day 2 : Opening Relationships So Disciples Can Grow
Day 3 : Real Teaching, Real Learning
Day 4 : Shepherding Disciples
Day 5 : Shepherding Each Other
---
Week 7 : A Closer Look at the Reproducible Process
Day 1 : The SCMD Process
Day 2 : Jesus Modeled Sharing
Day 3 : Jesus Modeled Connecting
Day 4 : Jesus Modeled Training for Ministry
Day 5 : Jesus Modeled Releasing Disciples
---
Week 8 : Share: Being Intentional with the Spiritually Dead and Spiritual Infants
Day 1 : Sharing Your Testimony
Day 2 : Sharing the Gospel Message
Day 3 : Sharing Your Life
Day 4 : Sharing New Truth
Day 5 : Sharing New Habits
---
Week 9 : Connect: Helping Spiritual Children Grow
Day 1 : Relationships Matter
Day 2 : Helping Spiritual Children Connect with Their Father
Day 3 : Connecting Spiritual Children with God's Family
Day 4 : Connecting Spiritual Children to Their Purpose in Christ
Day 5 : Handling Conflicts
---
Week 10 : Minister: Helping Young Adults Help Others
Day 1 : Making the Transition
Day 2 : Equipping to Minister
Day 3 : Providing Ministry Opportunities
Day 4 : Released to Do Ministry
Day 5 : A Break for Review
---
Week 11 : Disciple: Being Intentional with Spiritual Parents
Day 1 : Making the Transition to Parenthood
Day 2 : Explaining the Discipleship Process
Day 3 : Disciplining Together
Day 4 : Releasing to Disciple Alone
Day 5 : Maintaining Relationships among Spiritual Parents
---
Week 12 : One Necessary Tool: A Small-Group Curriculum
Day 1 : Why Bible Storying?
Day 2 : A Storying Session
Day 3 : How to Use Bible Stories to Make Disciples
Day 4 : The Phrase from the Stage
Day 5 : Guiding the Story in Their Heads, Hearts, and Hands
---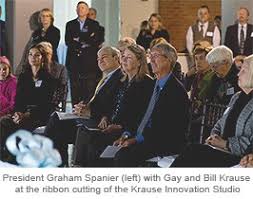 It is possible for you to work though this book on your own, but we recommend that you work through it with a group of three to ten people. If you are leading the group, we have a leader's guide at the back of this training manual that will help you facilitate the group.
---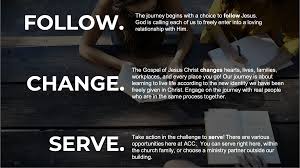 By the end of the first week, you should be able to explain why making disciples is a priority for both you and your church. By the end of the twelfth week, you should be better equipped to make disciples. Our objective is that you will become a more intentional disciple-maker and have a strong grasp of the process Jesus modeled for us.
Jim Putman                                                                 
Spring 2010
Please Leave All Comments in the Comment Box Below
↓
---