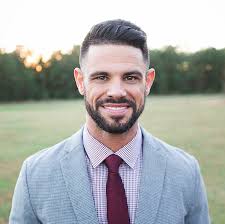 An American pastor and songwriter, Steven Furtick Jr. was born February 19, 1980. As founder and lead pastor, he has helped grow the Elevation Church, which is a Southern Baptist multi-site church, based in Matthews, into a global ministry through online streaming, television, and the music of Elevation Worship, which is a contemporary worship music band from Elevation Church in Charlotte, North Carolina. He holds a Master of Divinity degree from Southern Baptist Theological Seminary and is the author of Crash the Chatterbox, Greater, Sun Stand Still, (Un)Qualified, and Seven-Mile Miracle.
Born and Raised
---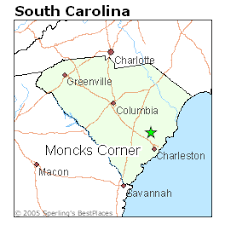 Furtick was born and raised in Moncks Corner, South Carolina, a town in and the county seat of Berkeley County, South Carolina, United States. The population was 7,885 at the 2010 census. As defined by the U.S. Census Bureau, Moncks Corner is included within the Charleston–North Charleston–Summerville Metropolitan Statistical Area.
While there, Furtick attended Berkeley High School, which is a high school in Moncks Corner, South Carolina, United States. It is a part of the Berkeley County School District, and is an International Baccalaureate school. Berkeley High School won state championships in football in 1960, 1981, 1994, 1996, and 2009. The marching band is known as the "Blue Brigade," and participates in Class AAAA at band competitions. The school mascot is the Stag.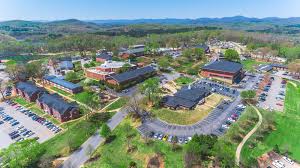 At the age of 16, after reading the book Fresh Wind, Fresh Fire by Jim Cymbala, he felt called to pastor a church in a major city. Furtick received a Bachelor of Arts in communications from North Greenville University, a private Baptist university in Tigerville, South Carolina. It is associated with the South Carolina Baptist Convention and the Southern Baptist Convention and accredited by the Southern Association of Colleges and Schools. The institution awards bachelor's, master's, and doctoral degrees.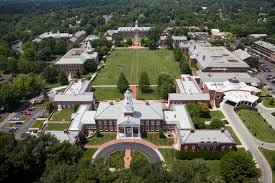 Furtick received a Master of Divinity from the Southern Baptist Theological Seminary (SBTS), a Southern Baptist seminary in Louisville, Kentucky. It is the oldest of the six seminaries affiliated with the Southern Baptist Convention (SBC). The seminary was founded in 1859 at Greenville, South Carolina, where it was at first lodged on the campus of Furman University. After being closed during the Civil War, it moved in 1877 to a newly built campus in downtown Louisville and later moved to its current location in the Crescent Hill neighborhood. For more than fifty years Southern Baptist Theological Seminary has been one of the world's largest theological seminaries, with an FTE enrollment of over 3,300 students in 2015.
The Furtick Career
---

After serving as music director at Christ Covenant Church in Shelby, North Carolina, a city in and the county seat of Cleveland County, North Carolina, United States. It lies near the western edge of the Charlotte combined statistical area. The population was 20,323 at the 2010 census. Shelby is located in between Charlotte and Asheville, and has become a noted tourism and wedding destination in Western North Carolina. A moderate climate, affordable living, and growing need for industrial employees attract relocators to the area. Furtick moved to Charlotte and started Elevation Church. The church had their first service on February 5, 2006.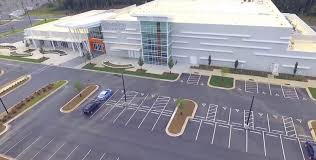 In 2007, Furtick made headlines when his church gave $40,000 to members in envelopes with $5, $20, even $1,000, and told them to spend it kindly on others.
Furtick speaks at events all over the world including the 2011 Global Leadership Summit hosted by Bill Hybels, C3 Conference 2012, hosted by Ed Young Jr., Hillsong Conference 2012 hosted by Brian Houston, and the Presence Conference in 2012 and 2013 hosted by Phil Pringle. Furtick also participated in The Elephant Room 1 and The Elephant Room 2 hosted by James MacDonald. Furtick was named to Oprah's SuperSoul100 list of visionaries and influential leaders in 2016.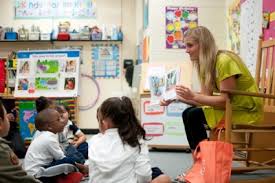 In 2012, in response to a need of 1,000 mentors for students in area schools, Furtick launched an outreach program at Elevation Church called the M1 Initiative. Furtick said, "We have always said we want to be a blessing to our city and support our leaders with a volunteer force they can count on." More than 1,600 members responded and committed to mentoring a child for the 2012–2013 school year. The LGBT community raised concerns about the initiative and the well-being of LGBT students in the program because Furtick had publicly called homosexuality a sin.
His Church
---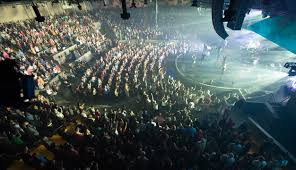 Elevation Church currently has 17 locations, with 9 in the Charlotte area, as well as locations in Raleigh, NC; Roanoke, VA; Melbourne, FL; Greater Toronto Area and Winston-Salem, NC From 2007 through 2010, Elevation was consistently cited by Outreach Magazine as one of the Top 100 fastest growing churches in the United States. It has been described as "a pop culture-friendly church with an orthodox Christian message."
His Church Band
---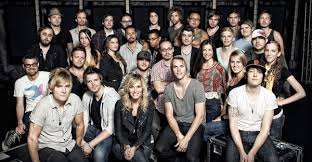 The Elevation Worship band leads worship in weekend church services, as well as performing concerts and tours around the United States. They have previously toured with other contemporary Christian acts including Hillsong Worship, Lauren Daigle, Bethel Music, Passion, and others.
Furtick's Critics
---
In 2012, evangelical pastor and theologian John F. MacArthur called Furtick "unqualified". Furtick responded to this comment in his 2016 book Unqualified: How God Uses Broken People to Do Big Things.
One of Furtick's critics, Grayson Gilbert, further explains the "unqualified" statement by arguing that Furtick is unable to understand and explain the Bible's message properly to his audience, and has explicitly taught heresy, any belief or theory that is strongly at variance with established beliefs or customs, in particular the accepted beliefs of a church or religious organization. The term is usually used in reference to violations of important religious teachings, but is also used of views strongly opposed to any generally accepted ideas. A heretic is a proponent of heresy.
Furtick, His Wife and Children
---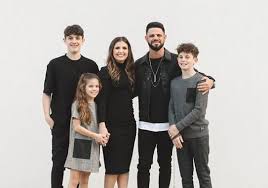 Furtick and his wife, Holly (née Boitnott) live in Charlotte, North Carolina with their three children, Elijah, Graham, and Abbey.
In 2013, Furtick and his wife built a home on 19 acres of land in Waxhaw, North Carolina, a suburb of Charlotte. The home was valued at $1.78 million. Furtick stated that his home was paid for with money from his book sales and publisher advances, rather than his salary from Elevation Church. The church refused to answer questions about Furtick's salary, his tax-free housing allowance, and how much he makes from books and speaking fees.
Elevation Church said that Furtick is generous to the church with the money he receives from writing books, arranges for the church to purchase his books directly from the publisher at the author's discount and keep the money from sales, and that the publisher pays the church to produce marketing materials to promote Furtick's books.
Elevation Church said that Furtick's salary is set by a board composed of other pastors, who vote on his salary based on a compensation study conducted by an outside firm. Furtick does not vote on his own salary. In response to the news report, before his sermon on the weekend of October 27, 2013, Furtick addressed the congregation directly, saying "he was sorry if the house and surrounding questions caused them to have difficult conversations with co-workers, friends and neighbors.
I hope that you have really enjoyed this post, you might also be interested in other information which can be found on jmj45tech.com.
Please Leave All Comments In Comment Box Below

↓
---