THE CREATOR
The Great Bible Race is the brainchild of Pulitzer Prize winner Melvin Claxton, the founder and CEO of Epic 4D.
Mr. Claxton is a highly decorated journalist, historian, author, media consultant, lecturer and lifelong Bible trivia enthusiast. He oversaw the team of biblical experts from more than half a dozen countries who contributed to the game's exhaustive, 17,000-plus question database.
Claxton, a former national investigative reporter with the Chicago Tribune and Detroit News, has written extensively on social ills such as crime, violence and poverty. His work has won dozens of national journalism awards, and he is a multiple winner of the Investigative Reporters and Editors Award, the Society of Professional Journalists Award, the Robert F. Kennedy Journalism Award, the Scripps Howard Journalism Award, the Unity in the Media award and the Associated Press Managing Editors Award.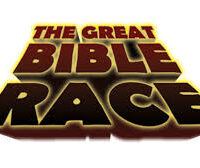 Claxton is the co-author of "Uncommon Valor: A story of race, patriotism, and glory in the final battles of the Civil War." His work has been cited in dozens of books and publications and featured on ABC News Prime time Live and Inside Edition television shows. He has been interviewed by numerous media outlets including, BBC, CNN, The New York Times, USA Today, Miami Herald and Washington Post.
Claxton, who won a Pulitzer Prize for public service in 1995 and was a finalist for a second in 2003, is currently spearheading the company's development of foreign language versions of the game.
---
---
DEVELOPER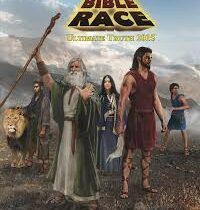 Epic 4D is a unique animation and video game development company that produces high-quality, education video games. Using state-of-the-art technology and innovative animation techniques, our talented game creators, animators and highly skilled game programmers are committed to creating world-class video games and apps.
Epic 4D is a Michigan based company led by Founder/CEO Melvin Claxton and Vice-President Brandon Claxton. The company has several major projects in development and is leading the way in educational video games and video game holographic technology. The company will release its first series of holograms later this year.
---
---
ADVISORY BOARD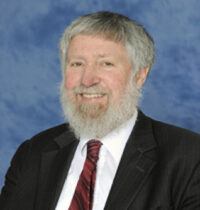 Gordon Campbell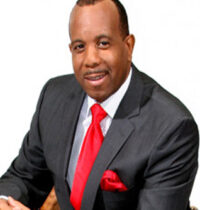 Charles H. Ellis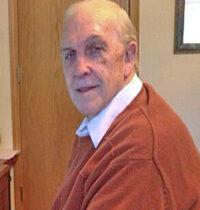 Stanley Morris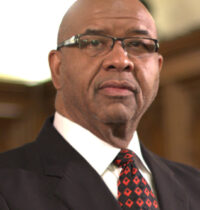 James Perkins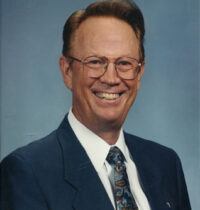 Don Greve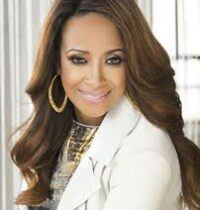 Dorinda Clark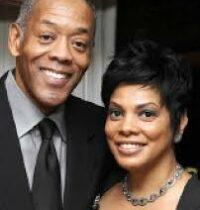 Abraham Thompson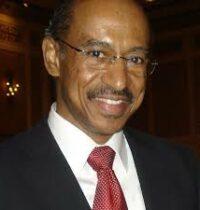 Melvin Mcray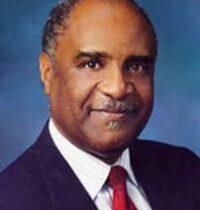 Leon Wellington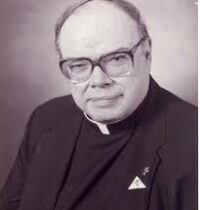 James McIlhone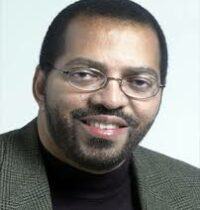 Melvin Claxton
---
---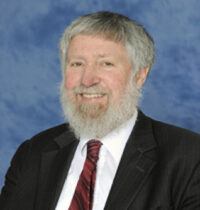 PROFESSOR GORDON CAMPBELL
Internationally renowned Bible scholar, author and noted professor Gordon Campbell is the Senior Bible Consultant at the Great Bible Race.
Professor Campbell, universally regarded as one of the world's foremost scholars on the King James Bible, is currently a senior consultant for the $800-million Museum of the Bible, which will open in Washington, D.C., in September 2017. His principal responsibility with the museum concerns the section devoted to Biblical archaeology and the history of the Bible, but he is also involved in many other aspects of the planning process.
Professor Campbell is a Renaissance and seventeenth-century specialist. His published work includes Biblical studies and historical theology. He is well known for his interest in reference materials. In the last decade he has written an 800,000-word encyclopedia, edited three multi-volume encyclopedias, contributed to various electronic resources, and participated in the construction of Oxford Scholarly Editions Online.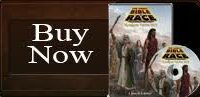 A much in demand public speaker, Professor Campbell has traveled and lectured extensively since 2011, which marked the 400th anniversary of the publication of the King James Version of the Bible. Since then, he has given some 70 lectures on the KJV in Belgium, Britain, Bulgaria, Canada, France, Ireland, Israel, Romania, Switzerland, the United States and the Vatican. Venues have included cathedrals, churches, clubs, exhibitions, libraries, the Inns of Court, learned societies, literary festivals and universities.
He published a monograph on the history of the King James Bible and an edition of the 1611 text. The British government bought 21,144 copies of his edition of the Bible and presented a copy to every primary and secondary school in England. He has also contributed to BBC radio and television programs on the KJV.
He is the author of several works on the KJV Bible, including: The Language of the King James Bible; The King James Bible and its impact on English culture, 17th to 19th centuries; The King James Bible in the Modern World; The King James Version; The King James Bible: Listening and Reading; The Catholic Contribution to the King James Bible.
---
---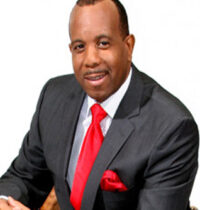 BISHOP CHARLES H. ELLIS III
Charles Ellis III is the presiding bishop of the 1.3 million-member Pentecostal Assemblies of the World (P.A.W.). A beloved pastor and bestselling author, he is the tenth elected presiding bishop of the world's oldest apostolic organization.
In addition to the top P.A.W. position, Bishop Ellis is the senior pastor of Greater Grace Temple in Detroit. He also brings the message of God's love to a potential 50 million viewers across the nation each week on "The Word Network" and other TV and radio outlets.
At Greater Grace Temple, Bishop Ellis pastors nearly 8,000 parishioners and is known as a leader "with a heart for people." In 2002, Bishop Ellis and the Greater Grace Temple family celebrated the grand opening of the church's new $36 million worship complex.
This state of the art facility includes a 4,000-seat auditorium, an elegant banquet hall, offices and a conference center. Under Bishop Ellis' leadership, Greater Grace Temple now has over 300 ministries, some of which are heavily involved in community service.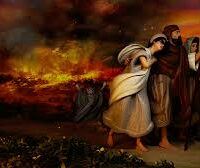 Greater Grace operates housing units for seniors and families, two charter schools (Grades K- 8), a Montessori daycare center, a print shop, a television and recording studio, a travel agency and a funeral home. Most of these enterprises are headquartered at the church's 20-acre complex known as the "City of David." These ministries positively impact the Detroit community where Bishop Ellis he is a respected leader.
Bishop Ellis is committed to public service and serves on many boards and community organizations, including the Detroit Zoological Society and Vanguard/DMC Health System Hospital in Detroit. He is the founder and president of the GGT Non-profit Housing Corporation and chairman of the Mayor's Strategic Framework Plan Task Force.
Bishop Ellis is a Business Administration graduate of Wayne State University with a major in Accounting. He also holds an honorary doctorate from Aenon Bible College. He is married to Crisette Michelle, and is the proud father of three children: Kiera, Charles IV, and Kirsten who made her transition in 1994.
---
---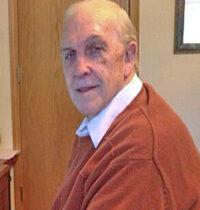 DR. STANLEY L. MORRIS
Dr. Morris is a renowned linguistic expert and Bible translator. In 1975, he founded "International Bible Translators, Inc.," an organization that brought together a talented group of scholars dedicated to biblical research. Previously, Dr. Morris worked in the Translations Department of the American Bible Society in New York, where he was mentored by Dr. Eugene A. Nida, the world's foremost authority on Bible translating.
Dr. Morris also worked closely with Dr. Robert Bratcher, the principal translator of Today's English Version (Good News for Modern Man), along with Dr. Bruce M. Metzger, the famous New Testament scholar from Princeton.
In 1982, Dr. Morris founded Lingua Tech, which provided a variety of services, including the typesetting of exotic foreign languages, difficult word processing, high-speed scanning, optical character recognition (OCR), and the creation of massive databases for CD-ROMs and DVDs. Dr. Morris is skilled in database design.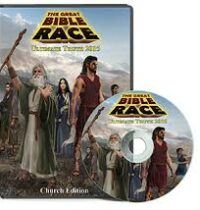 Dr. Morris' many accomplishments include the creation of the first Bible CD-ROM (in 1987-1988). This pioneering disc was called "The Bible Library." Shortly afterward, he traveled to China to publish International English, a disguised Chinese-English missionary textbook printed inside communist China on government presses. However, it was eventually discovered by the Communist Party and summarily halted. The book was actually a dig lot Chinese-English book (with the New Testament incorporated within a grammatical textbook for learning English).
In 1995, he edited all of Strong's Greek and Hebrew Dictionary for the back of Thomas Nelson's New Strong's Exhaustive Concordance of the Bible.
In 2014, Dr. Morris completed the final editing and the typesetting of The International English Bible (IEB) – 37 years of work! Dr. Morris has a Bachelor's degree (B.A.) in Bible from Oklahoma Christian University, a Masters in Divinity (M.Div.) from Harding Graduate School of Religion, and a Doctorate in Ministry (D.Min.) from Hartford Seminary, Hartford, Connecticut.
He also holds a Master's degree (M.A.) in Linguistics from Hunter College in New York City, and has now completed all classwork for the Ph.D. in linguistics from City University of New York.
---
---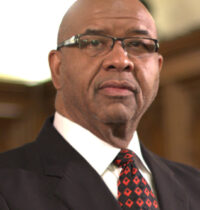 REVEREND DR. JAMES C. PERKINS
The Reverend Dr. James C. Perkins is president of the Progressive National Baptist Convention, Inc. He has served as pastor of Greater Christ Baptist Church in Detroit, Michigan, for thirty-three years. He received his Doctor of Ministry degree from United Theological Seminary, Dayton, Ohio.
An internationally recognized minister, Dr. Perkins fulfills speaking engagements at churches, seminaries, and conferences across the United States and abroad. He was elected as the 20th president of the PNBC in August of 2014. Dr. Perkins is the author of Building Up Zion's Walls: Ministry for Empowering the African American Family and Playbook for Christian Manhood: 12 Key Plays for Black Teen Boys, published by Judson Press.
His other writings, as well as profiles of his ministry and details of his community activism, have been included in both secular and Christian publications such as Black Enterprise, USA Today, Ebony, American Baptist, The African-American Pulpit, a series of edited works by Judson Press, and the best-seller Success Runs in Our Race by George Fraser.
Believing that the church has a responsibility to serve both the temporal as well as the spiritual needs of the surrounding community, Dr. Perkins has established numerous enterprises that support that vision.
In 1992, he founded the Fellowship Nonprofit Housing Corporation as a vehicle for community economic development. In the spring of 2006, Providence Place was constructed. This $10 million development provides fifty single-family homes for low- and middle-income families.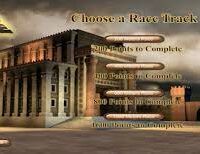 Responding to the crisis he witnessed in the available educational options for young, urban African American males, Dr. Perkins instituted the Benjamin E. Mays Male Academy in 1993. This Kindergarten through sixth grade Christian school for boys operated for 17 years and positively impacted the future of hundreds of males.
Dr. Perkins, a past president of the Michigan Progressive Baptist Convention, has served on numerous boards and organizations. He is a member of the Detroit Baptist Pastors Council, the Detroit NAACP Chapter, and the Kappa Alpha Psi Fraternity. He is also on the board of the Micro-Enterprise Fund, the Baptist Joint Committee For Religious Liberty, the National Council of Churches and the Baptist World Alliance. He is a steering committee member of the Detroit Jobs Alliance, and a member of the Board of Trustees of Wiley College in Marshall, TX.
Dr. Perkins has received numerous awards. He is a recipient of the Ghandi, King, Ikeda Award, from Morehouse College, Atlanta, GA. His other awards and honors include: Pastor of the Year, Southern Christian Leadership Conference; the Benjamin E. Mays Award, Howard University, Washington, D.C.; the Charles Andrew Hill Achievement Award, the Michigan Progressive Baptist Convention; the Michigan Chronicle's Pastor's Salute Award; Who's Who in Black Detroit (Inaugural Edition); and the Outstanding Church Leadership Award, American Baptist Churches of Michigan.
Dr. Perkins is married to Linda Adkins Perkins and is the father of two daughters and the grandfather of one grandson.
---
---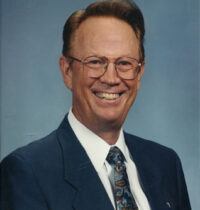 DON J. GREVE
Don Greve is the founding pastor of St. Mark's United Methodist Church in Oklahoma and a successful Christian entrepreneur and community leader. During his tenure as pastor of St. Mark's from 1962 to 1971, the church became the 5th fastest growing Methodist Church in the nation.
In 1981, Greve founded the Oklahoma City Men's Branch of Bible Study Fellowship, which under his teaching leadership became one of the nation's largest men's fellowship groups. Greve's success in growing ministries has been duplicated many times in business.
He founded a carpet manufacturing company in rural Oklahoma to employ Native Americans, and grew the company to more than $100 million in sales in eight years.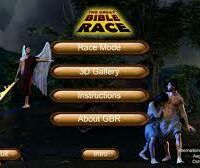 Greve, who in 1967 was named one of the Top Ten Young Men of the Nation, has received numerous honors and awards during his stellar career. He was named Oklahoma's Small Businessman of the Year three times, National Small Businessman of the Year and National Golden Plate honoree, an honor shared with the likes of Oprah Winfrey, Bill Gates and former New York Mayor Michael Bloomberg.
Greve's distinguished public service career includes an 18-year stint on the Putnam City School Board. During his time on the board, Putnam City High won the State scholastic contest 17 times. On all but one of these occasions, Putnam City High had more points than the 2nd, 3rd, and 4th place schools combined.
Greve served as a member of the Warr Acres City Council and as Police Commissioner for four years.
Greve's marriage to his high school sweetheart, Jan, produced two children: daughter Kim Phipps, who lives in Austin, Texas; and son John, who is deceased. Don Greve is currently the vice president at Casscom Media, a Texas-based distributor of Christian media products.
---
---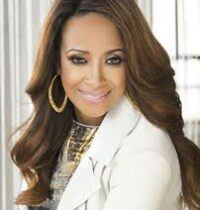 DORINDA CLARK-COLE
Dorinda Clark Cole is a three-time Grammy Award-winning gospel singer, evangelist and media personality. The daughter of renowned choir director Dr. Mattie Moss-Clark, Dorinda is a member of the legendary Clark Sisters gospel group. A trailblazing, six-time Stellar Gospel Music Award-winner, Dorinda is working on her fifth full-length solo album.
In addition to her role on the Great Bible Race advisory board, she is a national spokesperson for the game. She is also a successful television and radio talk show host. Her "Dorinda Clark Cole Radio Show" is nationally syndicated, and she is the host of TCT Networks' "The Dorinda Show" and The Word Network's "Gospel According to Dorinda."
Dorinda is also taking the fashion design world by storm with her Dorinda Clark-Cole Rose Collection.
In 2015, she added reality television show star to her impressive resume when she joined the cast of Oxygen's Preachers of Detroit. The show features seven men and women of the cloth in Detroit as they share their lives, transformations and triumphs in and out of the pulpit.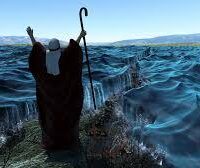 Dorinda has inspired fans and followers around the world with the power of her voice, message and music since childhood. She has skillfully mastered the delicate balance between music, life and ministry with resounding success — building a rich musical legacy that continues to shatter expectations in the entertainment industry. Dorinda's dazzling vocals and powerful performances have connected her with fans worldwide and led to a series of successful albums.
In 2002, she released her critically acclaimed self-titled album "Dorinda Clark Cole," followed by her live album "The Rose Of Gospel" in 2005.
In 2008, she topped the charts with "Take It Back," followed by "I Survived" in 2011 and "Living It" in 2015.
As a pioneering singer, evangelist and media personality, Dorinda has several history-making milestones, including being the first African American woman to stand in the pulpit and preach in South Africa. She is also the first woman to minister on the TCT Network and the first woman to preach for Convocation within the Church of God in Christ.
In addition, she succeeded her mother, Dr. Mattie Moss-Clark, as the VP of the music department at COGIC, where she made history with sixteen years of service. Dorinda is the wife of Elder Gregory Cole, and mother of Nikkia and Gregory Jr.
---
---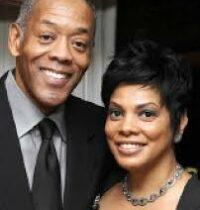 ABRAHAM THOMPSON
Abraham "Abe" Thompson is an Emmy Award-winning executive producer with extensive business consulting, business management, broadcasting, marketing, public relations, media, entertainment, and production experience. Abe is known throughout the U.S. and abroad as a broadcaster, author, educator, businessman, business consultant, motivational speaker and producer. He is regularly called upon to deliver keynote speeches at events throughout the country.
Abe is presently Managing Principal of Creative One Consulting, LLC, which provides event management, marketing, talent and sponsorship acquisition, event décor, lighting, sound, graphic design, multimedia, furniture and fabric. He is also President/CEO of Partnership Radio and an instructor in the Media Department at Kennedy King College.
A successful businessman and consult, Abe was formerly principal manager for Specialty Care, a health care out-source company which provides hospital management, physician and clinical management and training and education in the health industry. Abe was also formerly an instructor at Columbia College in both the Media and Broadcast Departments.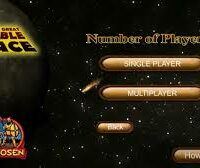 Abe has participated in the marketing of films and international events since 1991, including the Cancun Jazz festival, Sinbad's Soul Music Festival in St. Martin and the Latino Film Festival. An icon in the broadcasting industry, Abe has served as station manager for WVAZ-FM in Chicago, Illinois, chief operation officer of Silver Star Communications in Detroit, Michigan, vice president and station manager at Gannett Company Inc.'s WVON-AM and WGCI-FM.
A published author, his first book, My Thought, Your Book, Our Journey, for his son, Phoenix, was published in 2000.
Passionate about serving the community and the educational needs of our youth, Abe served as Chairman of the 1984 UNCF Special Promotions Committee, as well as the UNCF Telethon, he is a past board member of the Emergency Fund for Needy People, Volunteers of America, Safe Foundation, Rainbow Push and served on the Clear Channel Advisory Board.
Abe has received numerous media and community awards. He is currently a member of Rotary One, Board Member of the Christian Industrial League and A Safe Haven, as well as a member of the Board of the National Association of Black Screenwriters.
He, his wife Angela and son reside in Oak Park, Illinois.
---
---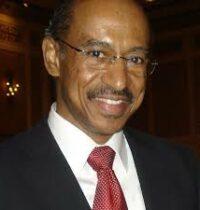 MELVIN MCCRAY
Melvin McCray is an award-winning journalist and professor. He was an editor at ABC News from 1981 to 2009, where his work on Night Line, World News Tonight with Peter Jennings, and Peter Jennings Special Reports was recognized repeatedly with the highest awards in broadcast journalism, including DuPont Columbia awards in 2005, 1996, and 1995.
He was also part of ABC News teams honored in 2004 with the Radio-Television News Directors Association's Edward R. Murrow Award and in 2002 with a George Foster Peabody Award for coverage of the events of September 11, 2001, and their aftermath.
McCray is currently an adjunct professor at the Columbia University Graduate School of Journalism. Since 1999, he has taught media and television journalism courses at Long Island University, the Institute for Indian Arts College, the Bread and Roses Cultural Project of 1199 SEIU, and Harlem Renaissance High School.
He is a former Ferris Professor of Journalism at Princeton University, a visiting professorship he held for the 1999-2000 fall semester.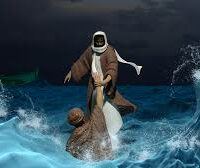 In 1979, McCray founded Media Genesis Solutions LLC, a Brooklyn-based production company. He serves as the company's president and has created promotional videos, biographies and documentaries for a wide variety of religious, cultural and educational organizations including NASA, Princeton University, Pratt Institute, the Urban Resource Institute, the White Rock Church of Philadelphia, the Episcopal Church of New York and the New York Historical Society.
In 2013, McCray created the Digital Media Training Program in Harlem, an after school program that trains black and Latino youth in video, photography, animation, journalism and engineering. The program is supported with funding from the West Harlem Development Corporation.
McCray was a reporter for Money, People, Life and Time magazines from 1974 to 1978. He was responsible for writing feature magazine articles and special assignments, as well as assembling research material utilizing Time Incorporated's worldwide network of news bureaus, the Editorial Reference Library, personal interviews and a wide range of outside sources.
McCray is a graduate of Princeton University. For the past ten years, he has served on the Selection Committee of the George Polk Awards in Journalism at Long Island University.
---
---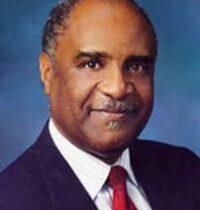 PASTOR LEON WELLINGTON
Pastor Leon Wellington is vice president and director of communication of the Inter American Division of the Seventh-Day Adventist Church, which has more than 3.5 million members. He is also SDA coordinator of the ABC Islands – Aruba, Bonaire and Curacao – and secretary of the Adventist-laymen's Services and Industries.
Before joining the Inter American Division, he served as departmental director, secretary and president of the Central Jamaica Conference. He was secretary and president of SDA's former West Indies Union.
Pastor Wellington obtained a Bachelors Degree in Theology from Northern Caribbean University and a Masters of Science Degree in Public Health from Loma Linda University.
Pastor Wellington has vast administrative experience, having served as secretary of the Adventist-laymen's Services and Industries organization for the past 14 years. His leadership has positively impacted the organization's growth and development throughout the Caribbean and Latin America.
Pastor Wellington is happily married to Shirnet, a teacher by profession. They have two adult sons: Rohann, a pastor; and Handel, a commercial pilot. He has two grandchildren.
---
---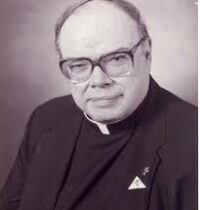 FATHER JAMES MCILHONE
Father James McIlhone is the director of biblical formation for Archdiocese of Chicago. A highly regarded priest-scholar, author and lecturer, he was a professor at Mundelein Seminary for 23 years. He is the recipient of numerous academic honors and accolades, and his missions, seminars and radio programs are widely popular and respected.
Father McIlhone has been a priest of the Archdiocese of Chicago for more than 41 years. He entered Quigley Preparatory Seminary South and graduated in 1966, and attended Niles College of Loyola University where he graduated in 1970 with a BA degree in classical Languages in the honors program.
He attended St. Mary of the Lake Seminary and graduated with a Masters of Divinity and Bacculaureate in Sacred Theology in 1974.
He was ordained a priest of the Archdiocese of Chicago on May 8, 1974.
In September of 1975, he was awarded the Licentiate in Sacred Theology from St. Mary of the Lake Seminary.
In 1987, Father McIlhone earned a doctorate degree in Religious Studies with an emphasis on the New Testament from Marquette University in Milwaukee, WI. That year, he was named to the faculty of the University of St. Mary of the Lake/Mundelein Seminary.
He has taught several courses at Mundelein Seminary in Old Testament, New Testament, Biblical Languages and Intertestamental Literature and Patristics.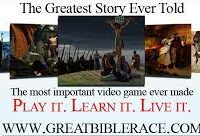 He also serves as a faculty member and board member of the Chicago Catholic Scripture School, and a faculty member of the Institute of Diaconal Formation.
Father McIlhone is the author of the spiritual classic, "Word Made Clear." He later turned this critically acclaimed book into a beloved Internet Bible study series by the same name.
In addition to his extensive pastoral and teaching work, Father McIlhone was an early embracer of computer technology. A self-taught computer guru, he served as chair of the Catholic Biblical Association's computer committee from 1995-1999.
Before that, he was Chief Information Officer at the University of St. Mary of the Lake.
In addition to his role as a member of the advisory board of the Great Bible Race, Father McIlhone is a member of the Catholic Biblical Association, the Biblical Archaeology Society, the Society of Biblical Literature, the Chicago society of Biblical Research and the Catholic Theological Society of America.
He is currently working on an Electronic Commentary on the Gospel of John.
---
---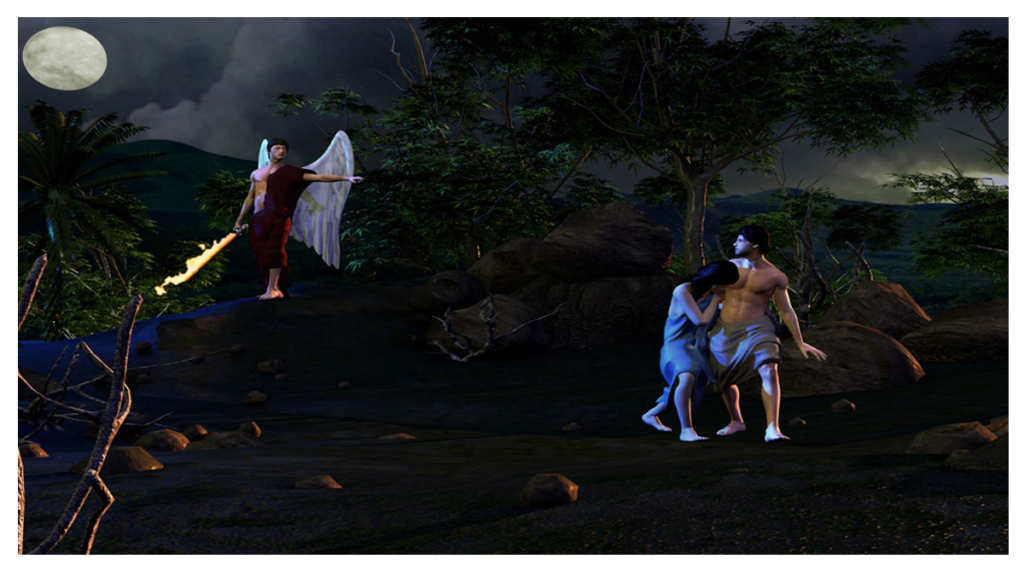 WHAT ARE PEOPLE SAYING ABOUT THE GAME…
Players across the country are raving about The Great Bible Race.
See what they are saying…
I am born again in the name of the lord Jesus Christ. I would like to write an endorsement of approval about "The Great Bible Race." This is a great game. That has made learning the bible and scriptures easier for me and my family. There have been many times were I have read the bible and something might not make sense to me, but with this program has placed another tool that can equip families on how to educate themselves on the bible. Sincerely,
Shaun Miller
Just a few lines of "Thanks" for this outstanding video game, The Great Bible Race. My son Moses, age 9, just enjoy beating me at the "Race" game, but I always close him out at the very end. The Great Bible Race is a wonderful Bible teaching tool for my family. We discuss the stories and questions with our son. We have family and friends in the DC, MD, VA, NJ, NY and NC that have purchased the games and are enjoying it. What a great way to promote the LOVE of God in a video trivia game. This is second only to the Number 1 selling book in the world, The Bible!!! Thank You & God Bless,
Rev. Moses Vincent, Jr.
Just wanted to share a few words with you regarding the Great Bible Race. Thank you for this wonderful trivia game. I found it to be relaxing, challenging and knowledgeable. I am always excited to learn more about God's word. I find myself spending hours playing the race and watching me running the race. This is truly an awesome stress reliever. I would recommend this trivia game for everyone, especially if one would like to know more of God's word and promises. Thanks again and may God continue to bless you.
Jean Stevenson
I am writing to share my satisfaction with the DVD that I purchased Great Bible Race for my family and I. After viewing and playing the DVD with my family, I was astonished by how educational, entertaining and empowering the tape was for learning the Bible. I consider my family to be well informed and knowledgeable about the Word. However, after playing the Great Bible Race Game, it became very clear that we did not know as much as we thought. I love the way it gives you the option to choose easy or hard questions. I really see myself growing in my knowledge of the word by choosing the different levels. In addition, my eleven and eight year old children are constantly playing the games and learning about he Lord at the same time. As an Education and Communication Consultant, I understand the importance of an engagement approach to learning. And, that is what you get from this DVD. I am letting all my friends and co-workers know about this wonderful resource for families and Christian education institutions. So, I want to thank you for blessing us with a wonderful recourse. I look forward to being entertained and growing as a Christian.
Dr. Carmen White President, Dramatic Solutions, Inc.
This game, which draws its 14,000 questions from all 66 books of the bible, is a powerful tool for disseminating God's word. And we know that God has promised in Isaiah 55:11 that his word will not return to him void.
Bishop Charles Ellis III Presiding Bishop, Pentecostal Assemblies of the World
Please Leave All Comments in the Comment Box Below ↓
---