---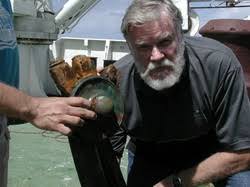 Lowell Lytle is the oldest and probably the tallest person to dive to the salvage site of the Titanic, 2 ½ miles below the surface of the North Atlantic Ocean, but readers who learn about his amazing adventures leading up to that moment are amazed, entertained and inspired by the triumphant rises, the terrible falls, and the redemption that led him late in life to his most unfathomable Titanic opportunity, a heart-stopping and inspiring life!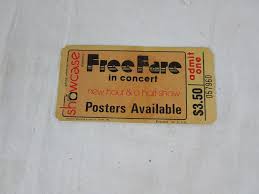 Lowell Lytle was the founder and president of Young American Showcase , a company based out of St. Petersburg, Florida that sent up to nine rock and roll groups per year throughout the United States and on limited engagements in other countries to reach youth for Jesus Christ.
This ministry, which operated from 1970 to 1991, introduced tens of thousands of junior high and high school students to the Lord through groups collectively known as Free Fare and Freedom Jam.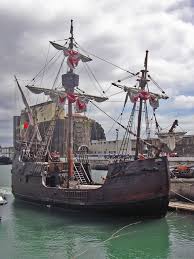 In 1976 Young American Showcase sent out a floating replica of the Santa Maria, built by Lowell and a team of shipbuilders and volunteers, that traveled around the Gulf of Mexico, up the East coast, across the Great Lakes and down the Mississippi, giving tours to younger school children and sharing Christ with them along the way.
Prior to Young American Showcase Lowell and his brother, Terry Lytle, built and operated two Christian drive-in theaters, one in Devil's Lake, Michigan, and the other in St. Petersburg, Florida.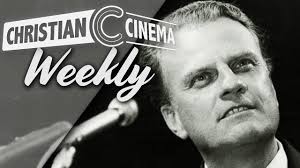 This ministry showcased many Billy Graham films, other wholesome family films, and had a platform that was used to share the Gospel with their visitors.
After Young American Showcase Lytle assisted noted director Shorty Yeaworth with creative work on the Jordan Experience exhibit in Aqaba, Jordan before being hired to portray Captain E. J. Smith for the Titanic museum in Orlando, Florida.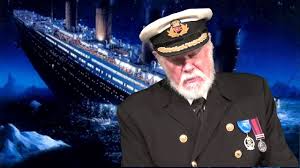 That connection soon led to his dive to the bottom of the North Atlantic to the salvage site of the Titanic, and now he continues to make guest appearances several weeks a year as the captain at the Titanic Museum in Pigeon Forge, Tennessee.
GOD's work in and through Lowell Lytle's life is far deeper than these short paragraphs define, and so in 2014 Lytle released his book, Diving into the Deep , his next chapter in using every means possible to honor God and share the Gospel with as many people as possible.
This post contains affiliate links, which mean if you use these links to purchase an item or service I receive a commission at no extra cost to you. Visit my Affiliate Disclaimer page here.
---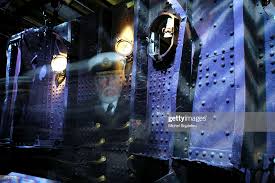 My dear brother, my family and I visited the Titanic last week and we heard your story at the end of the tour.
I went and bought your book and couldn't put it down. It has touched me as much as any Christian book I have read since I have preaching these 48 years.
I trust that the Lord gives you a few more years so others can hear it. By God"s grace I'm going to dive deeper.
Neal Hendrigsman Worldview Ministries –hendrigsman@worldviewonline.net
Just wanted to say how much I have enjoyed reading your book, I just finished it this afternoon. I visited the Titanic in Pigeon Forge on April 7 and heard your stories on the bridge about the Titanic and pastor John Harper.
After listening to you speak, I bought your book on my way out, and expected a book just about the Titanic, but what I got was so much more. You have had many adventures through the years, both highs and lows, but it was all in God s timing.
I am very grateful to be as blessed as my family and I are, but when life sometimes is turned upside down, I just tell myself and my family that it is all part of God's grand plan.
I really enjoyed reading about how God has used you and Terry through all these years to reach so many unsaved people. You have encouraged me to be more diligent in my walk and see how God can use me to spread the message of his Gospel about his Son Jesus.
Thank you so much for being an inspiration to so many Christians and non-believers who have accepted Christ. Good luck in your future endeavors and God Bless you.
Sincerely, Scott E. Anson –sanson@korhorn.com
Mr Lytle I met you and shook your hand after that powerful witness at the Pigeon Forge Titanic museum about minister John Harper.
I bought your book and couldn't stop reading . What a great life for The Lord. There is no telling how many souls have been saved through your many ministries,and how many you are still touching every day. I've been a Christian since I was 19. Your book was very uplifting.
Keep telling your stories and may God bless you.
–canth95678@aol.com
---
Paperback: 292 pages
Publisher: Encourage Publishing; Special edition (June 1, 2016)
Language: English
ISBN-10: 0996206752
ISBN-13: 978-0996206754
Product Dimensions: 6 x 0.7 x 9 inches
Shipping Weight: 15.2 ounces
Average Customer Review: 

20 customer reviews

Amazon Best Sellers Rank: #178,242 in Books (See Top 100 in Books)

#1503

 

in Religious Studies (Books)

#1290

 

in Religious Leader Biographies

#1298

 

in Inspiration & Spirituality
Customer Reviews
---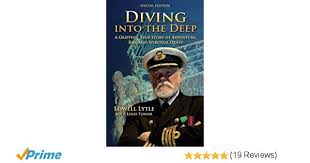 I must admit, I bought the book because I met Capt. on Pigeon Forge TN. He is a fascinating man, and could have listened to him for hours.
I find the stories of his personal life very touching, and his experience viewing the Titanic amazing. He looks exactly like the ill fated Capt of the Titanic. Get the book. You will be entertained.
Kindle Customer
I met Mr Lytel at the Pigeon Forge Titanic exhibit, listening to him, and talking with him briefly was an amazing experience.
I purchased the hard cover book there, and later purchased the Audible version. What impressed me was that he narrates the book. A great read that I enjoyed.
The book is also an autobiography about the author's life as a Christian. Info about how he got involved working at the Titanic museums is also discussed. Interesting read.
Excellent autobiography.. Even more relevant having had the wonderful opportunity of meeting Lowell in person at the Titanic attraction.. Tells his story of a truly adventurous life serving God.
Absolutely love this book and couldn't find it anywhere else.
---