Mr. Lou Dantzler was born the youngest of 22 children on a cotton plantation in Cameron, South Carolina, to Narvis and Arthur Dantzler, the youngest of the sharecropping couple's 22 children. Dantzler was 7 when his father died.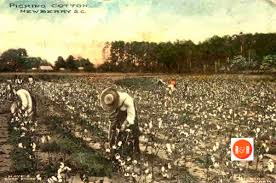 "My mother was the kind of person, who, when someone was sick, she'd take them food. And I'd think, 'We need that food.' But we always survived," Mr. Lou Dantzler stated in a 1999 interview with the Los Angeles Times. "That taught me a lot about how to live."
To help provide for his family, a teenage Lou Dantzler drove a tractor and picked and chopped a lot of cotton. When Lou's cousin Willie returned from a stint in the Army — his way of escaping the terror of racism of the South and a continued future picking cotton — he took Dantzler under his wing, teaching him many lessons as varied as how to properly treat women and how to accurately pitch a baseball and intimidate the batter.
"Not that I didn't get plenty of attention and love from my mother; it's just that it's hard to talk about girls or sports with your mom," Mr. Lou Dantzler wrote in his book. "There are some things only another man will understand."
After successfully graduating from high school, Mr. Lou Dantzler signed up for the Air Force. There is where he found freedom "from the pervasive Southern racist attitude."
"I left behind the insecure, inferior sharecropper's son," he wrote. "I could be whoever I wanted to be."
The road to the foundation
---
During his time in the Air Force, Mr. Lou Dantzler was trained as a communications specialist, with special assignments at the Pentagon and in Saudi Arabia. Back in the States, while on some leave time, Mr. Lou Dantzler went on a blind date with Ruby Talley, who lived in Los Angeles. The two married in 1961 and had two sons, Mark and Corey, both of whom would later join his work at Challengers. Corey Dantzler will now assume the role of president and chief executive, while Mark Dantzler will continue as program director.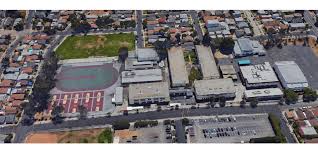 In Los Angeles, Mr. Lou Dantzler sometimes worked several jobs simultaneously to properly provide for his family. He was a night-shift custodian for the Los Angeles Unified School District, a stockroom clerk, a photographer, a gardener and an Amway salesman.
But he was always sure to make time for the youth. On his gardening route, there were boys who always looked forward to his cutting their lawn and "shadowed me while I worked, asking loads of questions about my equipment and begging for rides in my truck," which he often always provided.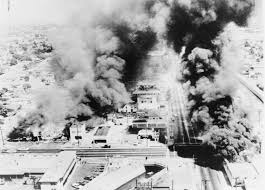 One day in 1968, three years after the horrible Watts riots, Mr. Lou Dantzler returned home to find an 11-year-old trying to break into his home. Instead of calling the police on the child, Mr. Lou Dantzler quickly marched the boy to his mother. The boy's father was a merchant marine and was often always away from home. Pressure on boys, especially those with no positive role models, was high, and many often chose to join emerging street gangs.
The foundation
---
Mr. Lou Dantzler thought about the youngster and all of the other boys in the neighborhood "who needed to take all that youthful, hormonal, adolescent energy and put it toward something." In the absence of something positive, "I feared what they would choose," he wrote.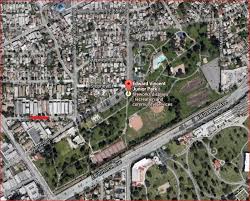 So Mr. Lou Dantzler invited the young neighbor and a few others without father figures on a trip to the park. The boys quickly packed into the back of his pickup and headed to Centinela Park in Inglewood. Mr. Lou Dantzler made them do calisthenics to warm up and stretch their muscles, and played baseball with them.
The outing was such a success that Mr. Lou Dantzler decided to do it again. The number of boys multiplied with each trip. Eventually the group decided they would become a formal club, naming themselves Challengers after comic book characters.
The Club
---

After a Los Angeles Times article in 1970, Mr. Lou Dantzler won the backing of a wealthy and well-connected supporter whose efforts resulted in Challengers receiving the blessing of a donated building, the site of a former grocery store on Vermont Avenue, that would serve as a spacious clubhouse, a safe haven from the streets in the beleaguered community.
Over the years, the program expanded and new memberships steadily grew, largely because of Mr. Lou Dantzler's ability to see the potential in youths long before they could ever see it, or believe it, professional baseball player Eric Davis said.
"You kind of just rode with him on what he said, and you just kept coming back and kept coming back," said professional baseball player Eric Davis, who as an adult became a Challengers board member.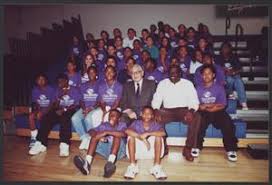 Participating in Challengers meant following certain rules: a dress code, no cursing, no bullying, no drugs. The clubhouse is now a multi-million-dollar facility that spans a complete city block and includes a gymnasium and a library. There, all of the youth get help with homework, learn about computers, participate in sports and dance classes and practice life preparation in a home economics center. Mr. Lou Dantzler's philosophy of love, discipline and parental involvement remains a hallmark at the heart of the center.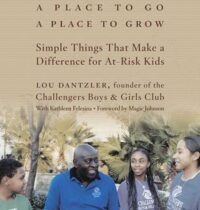 Felesina, who co-authored Mr. Lou Dantzler's released book, "A Place to Go, A Place to Grow: Simple Things That Make a Difference for At-Risk Kids.", spent two years writing the book with Mr. Lou Dantzler, witnessed his profound effect on the community, "his upbeat, can-do attitude and how he never saw any problem as a setback, only a challenge to be overcome."
Always, Mr. Lou Dantzler remained modest, insisting that anyone could do what he did with the youth.
"I didn't have any book telling me what to say to them; I just used my gut feelings most of the time, and I think because I did, they could tell it was sincere, and they listened," Mr. Lou Dantzler wrote.
Evidence of a father figure
---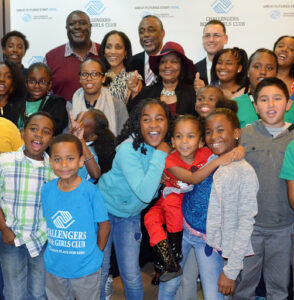 Mr. Lou Dantzler learned the importance of filling the empty places in a kid's life as a young child, growing up on a farm in South Carolina, without a father and with a future that held very few prospects.
Mr. Lou Dantzler's older cousin Willie set about teaching a young Dantzler and his friends, the way a father should teach a son: These were lessons on strength and courage and how to positively strive for something more than what Mr. Lou Dantzler would call "this downtrodden, go- nowhere life."
"He taught us how to be men," Mr. Lou Dantzler wrote many years later. "And I just soaked it up. I reveled in having an older man tell me things, listen to me, and help me out."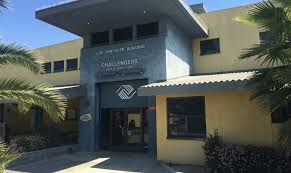 For 40 years Mr. Lou Dantzler played the same role in the lives of young boys — and later young girls — in South Los Angeles. Through his Challengers Boys & Girls Club, "Papa Lou" or "Mr. Lou" as he was often called, became a very deeply loved and respected father figure, always helping to shepherd youth into healthy, productive adults.
Mr. Lou Dantzler, who was a renowned child advocate who spent 40 years bringing hope to South Central Los Angeles as the founder of Challengers Boys & Girls Club. Mr. Dantzler founded Challengers in his besieged neighborhood in the wake of the 1965 Watts riots. What started out as a circle of about a dozen fatherless boys Mr. Dantzler shepherded in the back of his pickup truck to play in the park became a sprawling organization which has continued to save more than 30,000 boys and girls from the harsh realities of the streets.
Accolades from the famous and well respected
---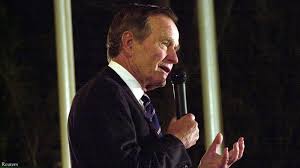 "This marvelous institution," noted Former President George H. W. Bush, while making a speech of his in Challengers' gymnasium in the wake of the 1992 Los Angeles riots, "this Boys and Girls Club stands unscarred, facing a burned-out block. And its leader is this wonderful man next to me, Lou Dantzler. And he started it in the back of an old pickup truck with a group of kids that wanted to get off the street. And its existence proves the power of our better selves."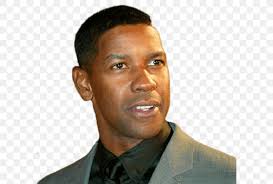 "Lou epitomizes what a role model is or should be," declared actor Denzel Washington. "The Club is an oasis (and has) extended its walls into the community."
Former President George H. W. Bush and actor Denzel Washington weren't the only prominent people who, upon meeting Mr. Dantzler and witnessing his work, sang his praises.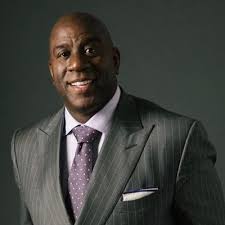 "If it wasn't for Challengers, where would these kids be?" remarked famous basketball legend Magic Johnson on one of his many, and often visits to the Club. It is apparent that he wasn't the only one to recognize how important Challengers was to this often forgotten community.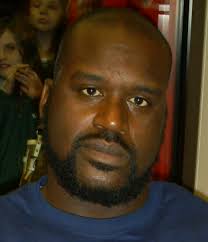 People as disparate as famous basketball player Shaquille O'Neal, Former Secretary of State Colin Powell, famous interviewer Barbara Walters and famous actor Sidney Poitier have visited Challengers and have come away deeply inspired. "Lou provided a great service to young people," Poitier commented, "giving them a sense of belonging. Safety and caring radiates everywhere."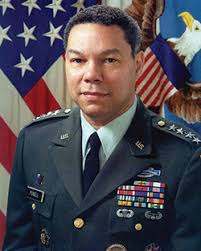 Former Secretary of State Colin Powell noted, "Challengers is a great dynamic place."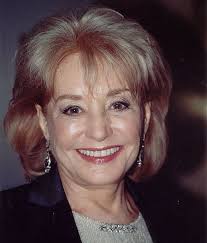 But it isn't just celebrities and dignitaries who appreciate the oasis Mr. Lou Dantzler built in the heart of the toughest gang territory in the nation. There are mothers, grandparents, aunts, uncles, foster parents and even gang members who respects Mr. Lou Dantzler's philosophy of setting positive standards for children and being consistent in seeing them enforced.
"Challengers was a mark of inspiration for me," said former Challengers member John Singleton, "and it will continue to be a mark of inspiration for thousands of kids in South Central."
More Accomplishments
---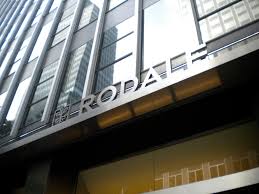 Rodale Inc. published A PLACE TO GO, A PLACE TO GROW, a book about Mr. Lou Dantzler's life and his personal lessons on teaching children to utilize respect and responsibility. "I want to show kids that they have a place in this society, regardless of their background," Mr. Lou Dantzler often said. "Everyone has the capacity to do something positive with their lives, to make a contribution."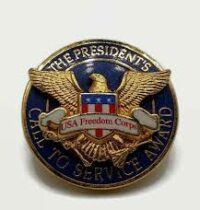 Mr. Lou Dantzler received many honors for his work, including being named one of Former President Bush's "Thousand Points of Light," in 1992. Former President Bush also named Mr. Lou Dantzler to the National Commission of Urban Families. He also received the President's USA Freedom Corps Call to Service Award in 2004, as well as honors from the U.S. Department of Education, among many others, and was a torchbearer in the Olympic Torch Relay in 1996.
The standard and mission lives on
---

Mr. Lou Dantzler's son Corey, who has worked at Challengers since 1992 and has served as the Club's Vice President, Director of Operations since 1996, assumed his father's role as President and CEO. This is the seamless transition that Mr. Lou Lou Dantzler envisioned, as he had been gradually giving Corey more and more leadership duties in recent years. Challengers' board of directors wholeheartedly endorsed Corey's leadership.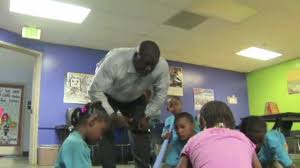 "The fact that my father is not here does not change the standards or the mission of our work here at Challengers," declared Corey. "We will continue to uphold the standards that he established and provide the caring and consistency that our members and parents need and expect."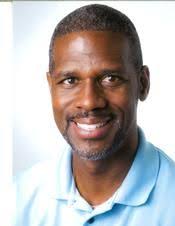 Both Corey and Mr. Lou Dantzler's other son, the late Mark Dantzler, who was the Challengers' Program Director since 2001, worked to continue their father's mission of providing a place where children can play, belong and feel safe. "Our work here at Challengers will continue and we are committed to that," Mark had said.
The Lou Dantzler Endowment Fund, generously begun with seed money donated by the Roger S. Firestone Foundation, will ensure that the mission of Lou Dantzler and the stability and viability of Challengers will endure for many years to come.
Losing a pioneer
---
Suffering a massive stroke, Mr. Lou Dantzler died Thursday July 1, 2006. He was 69 years old.
Mr. Lou Dantzler, 69, died of complications from a stroke he suffered, according to Kathleen Felesina, who co-authored Mr. Lou Dantzler's released book, "A Place to Go, A Place to Grow: Simple Things That Make a Difference for At-Risk Kids."
The club Mr. Lou Dantzler started with 12 boys in 1968 grew into a nationally acclaimed organization that has served more than 34,000 kids. Alumni of the club include the late legendary filmmaker John Singleton and professional baseball player Eric Davis.
"We are losing a pioneer, in every sense of the word," professional baseball player Eric Davis said in an interview with The Times. "He took (a community) that no one else believed in, and he made believers of everybody. I don't know anybody who could say they had the vision of what Lou saw back then. … He had more confidence in us than we had in ourselves."
Over the years the club amassed a long and eclectic list of prominent supporters and visitors: the legendary professional basketball player Magic Johnson, famous legendary actor Sidney Poitier, famous legendary actor Denzel Washington, Former United States Secretary of State and National Security Advisor Henry Kissinger, American broadcast journalist, author, and television personality Barbara Walters, American talk show host and author Tavis Smiley and Former President George H.W. Bush.
Please Leave All Comments in the Comment Box Below ↓
---