According to Wikipedia, Christian Books are, Christian literature, writing that deals with Christian themes and incorporates the Christian worldview. This constitutes a huge body of extremely varied writing.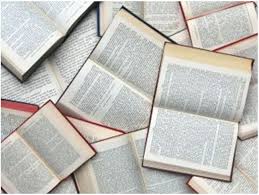 The purpose of Christian literature is designed to inform us of the environment concerning Christianity.
GOD, Who is the center of Joy, Creator of All things is the name that comes to my mind when I think of  Christian literature.
This post contains affiliate links, which mean if you use these links to purchase an item or service I receive a commission at no extra cost to you. Visit my Affiliate Disclaimer page here.
Literature About GOD
---
If you were to google "Literature About GOD", you will find that there are around 255 million results.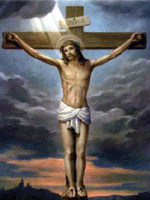 According to worldpopulationreview.com 
Christianity is the most practiced religion in the world. It is said that there are around 2.4 out of the 7.7 billion people of the world population that practice the Christianity religion.
How To Worship GOD
The Holy Bible is the book of instructions on how a Christian should worship GOD. There are anywhere from two and a half billion to over six billion Holy Bibles in circulation, including the different translations. There are even online books that aid in your worship to GOD, such as thru-the-bible.com which helps you study the Holy Bible in chronological order.
How To Minister GOD's Word
---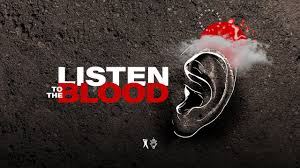 Although the Holy Bible is the book of instructions on how a Christian should worship GOD, express or spread their faith, the prototype being the Great Commission, there are also other books of guidance, empowerment and inspiration that aids us in our walk with GOD.
It is the responsibility of each Christian to carry forth Jesus Christ's mission to all of the souls they can contact in the world, doing this will make it possible for the whole world to, at the least, hear about who Jesus Christ is.
Other literature of ministry may include Best Selling Spiritual & Enlightenment Books as well as other relevant topics. When we minister, we are representing Jesus Christ and acting as His agents to watch over, lift, and strengthen those around us.
---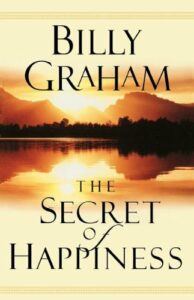 Happiness. It's what we all long for, what all human beings seek in our jobs, our relationships, our activities. We try so hard to be happy, and all too often we end up empty and unsatisfied.
Why? Because, says Billy Graham in this classic work, we are looking for happiness in all the wrong places. Instead of looking for happiness in the temporal pleasures of this world, we need to learn the secret Jesus taught in the astounding set of teachings we call the Beatitudes – that true, lasting happiness is a by-product, a bonus that comes when we seek what is really important.
Presented with Dr. Graham's characteristic simplicity, this landmark book teaches us to live above the circumstances of life and rest in the true happiness God wants us to have.
---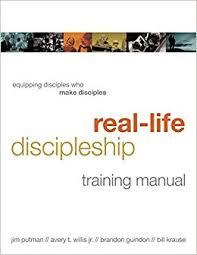 Here is how this manual defines a  disciple.
A disciple knows and follows Christ.
A disciple is being changed by Christ.
A disciple is committed to the mission of Christ.
This manual always refer you to scriptures of the Holy Bible as it guides you through the different levels of discipleship. 
The Importance Of Fellowship
---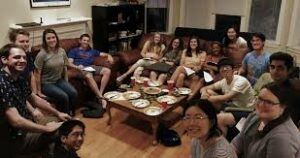 The word fellowship highlights the importance of relationships and the reproducible process for growth.
These meetings produce growing disciples, as seen in the book of Acts, so we know that the apostles were intentionally training up others during those times.
Evangelism
---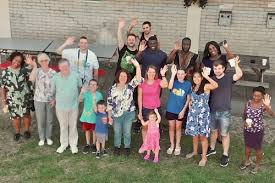 Evangelism is the commitment to or act of publicly preaching (ministry) of the Gospel with the intention of spreading the message and teachings of Jesus Christ.
The primary responsibility is to preach God's Word, telling people simply and clearly what God says concerning His Son Jesus Christ and what He has done for all. Evangelists are to proclaim Jesus and communicate His message of salvation.
---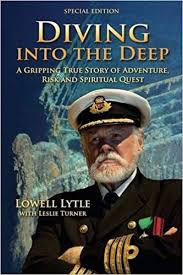 A young man turns his back on a once-in-a-lifetime opportunity for fame and fortune to dedicate his life to Christian service, only to find himself experiencing the heights and depths of swashbuckling adventure, Victorian romance, tragic loss and hilarious hijinks that took him literally across the world and both over and under the high seas, teaching him the value of putting one's faith to the test. This Special Edition of Diving into the Deep, released 2016, includes additional photos and one amazing bonus story, The Great Chicago Fire. This edition replaces the original, now out of print.
---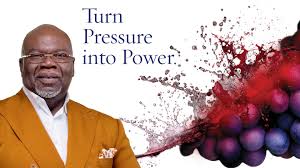 In this insightful book, #1 New York Times bestselling author T.D. Jakes wrestles with age-old questions: Why do the righteous suffer? Where is God in all the injustice?
In his most personal offering yet, Bishop Jakes tells crushing stories from his own journey — the painful experience of learning his young teenage daughter was pregnant, the agony of watching his mother succumb to Alzheimer's, and the shock and helplessness he felt when his son had a heart attack.
Bishop Jakes wants to show you how God uses difficult, crushing experiences to prepare you for unexpected blessings. If you are faithful through suffering, you will be surprised by God's joy, comforted by His peace, and fulfilled with His purpose.
Crushing will inspire you to have hope, even in your most difficult moments. If you trust in God and lean on Him during setbacks, He will lead you through.
---
 Often the purity and the freshness of your initial experience with God becomes clouded by the daily routine of life. The clamor of other voices obscures your hearing, leaving you confused and frustrated with your relationship with God.
How to Listen to God helps you distinguish God's voice from all the others. Dr. Charles Stanley shares personal lessons in listening and discusses: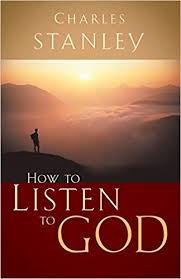 Why God wants to communicate with you
How God gets your attention
Four ways God speaks to you
Scriptural guidelines for recognizing God's voice
The joys and fruits from listening to God
Ten hindrances to hearing God
Your relationship and attitude to God can be free from distortion. Learn to listen to the God who wants to speak to you.
His voice waits to be heard and, having heard it, we are launched into the greatest, most exciting adventure we could ever imagine.
Please Leave All Comments in the Comment Box Below ↓
---