Price: Realm by ACS Technologies has three plans.
A monthly subscription costs between $30 and $62 for the Inform Plan.
between $46 and $93 for the Connect Plan.
and $209 for the Multiply Plan.
The main differences between the plans are its target users and multi – church administration.
Recommended Place To Buy: Amazon (As an Amazon Associate I earn a small percentage from qualifying purchases)
---
Supported Operating System(s): Web browser (OS agnostic)
Guarantee:
My Rating:
Provided by: Jerry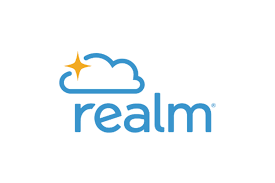 Website: Realm®
Related Links: Q&A
Languages Supported: English
Vendor: ACS Technologies, Inc.
Company Website: www.acstechnologies.com
Year Founded: 1978
HQ Location: Florence, SC
Realm® Product Review
---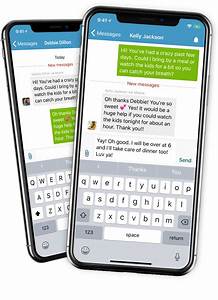 Realm is a cloud-based church management solution that combines administration, accounting, and community all in one tool. Users are provided with a mobile app to send messages to community members. The solution provides multiple security layers for financial transactions and registration payments. It allows role-based permissions to limit users that have access to edit financial documents.
Church Staff Management
Realm helps church staffs manage their jobs, run reports and accept all types of contributions from community members. Church staff can record and manage contributions via automatic posting of online gifts and donations. Users are able to maintain databases by connecting profiles for individuals, families and businesses.
Other Features
Realm provides automatic data backup to users at regular intervals. Other features include dashboards, self-managed profiles, custom fields, church directory, fund management, batch entry and group rosters. Pricing is per month and is based on weekly attendance. Support is offered via onsite visit, chat, phone and email.
Many Users of
Realm®
__________________________________________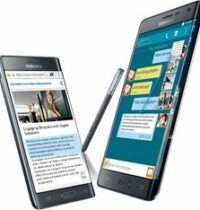 Many Users of Realm® say, it is a Great product and support system; a great church database; good product and always improving; a tremendous organizational tool but a bit lacking in some desired features and user friendliness; and an excellent church software.
Some of the PROS of Realm® are:
---

Software Developers
---
The software developers take the time to listen to the users and frequently upgrade the software with features that users need, not what they think we should have. The UI is intuitive and easy to use. The wikis are robust and use lots of pictures so there is not confusion as to what needs to be done. The support team is knowledgeable.
Customer Support
---
It is a communication tool as well as a database. They keep improving Realm. Ease of finding duplicate entries. Customer support is the best in the industry.
User-Friendly And Relevance
---
It is very user-friendly and easy to train new employees on it. Being a new product, they are constantly updating and improving on the features. It was developed from years of software experience, so it is very relevant in everyday church use.
Organizational Tool
---
Realm has been our only experience with CHMS and it has been well worth every penny. As a small church of about 200, we know there's so much more that this software is capable of doing that we simply do not have a need for at the present time.
We love the organization Realm has given internally to our church staff and volunteers. The ability to track giving (both regular offering and pledge funds) through Realm is very sound and ensures accuracy in our financial record keeping.
It also makes creating and sending year end giving statements a breeze! This software seemingly has no ceiling in its ability to query any information we want to gather from our people (as long as we have imputed the information when adding profiles). We can then quickly generate a report from that information that is easily shareable.
Creating groups is also a great feature that has helped us, internally, better understand who is doing what and has subsequently helped us to be more intentional and effective in our communication. Routine tasks that we use Realm for on a weekly/daily basis include: recording giving, finding pertinent information about our people, generating reports/labels, adding profiles of our people and assigning them to groups, and communicating via Realm's email feature with various groups in our church.
Finances And People Database
---
Realm is exceptionally easy to learn and use – and it's relevant to how a church operates its ministries as well as how a church manages its finances and its people database. Developers solicit input from users for program enhancements and continue to release new functionality that just makes the software better and better. Both the database management component (how we manage the people in our church) as well as the financial accounting component are exceptional. The bonus is how the functionality also supports how we operate our ministries (managing volunteers, coordinating education opportunities, communication and engagement).
Some of the CONS of
Realm®

are:

__________________________________________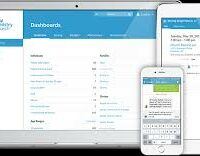 Search Engine
---
The search engine is not as robust as some other products, but that is improving as the product develops.
Larger Church Features
---
There are many features that larger churches need to use the software the best and Realm does not seem to be in any hurry to provide those features. They make larger churches figure out work around which is never good. Small church management software makes it difficult to get the needed reports for our auditor each year. Maybe a free church software download for large churches would help. Contributions is not done by the best practices for debits and credits. They line through entries when a charge back is made at the bank instead doing a debit, which shows a money trail for audit purposes.
---
Several of the newer releases address needs we've been asking for, but they are done in a somewhat complicated way. It addresses the need, but not as directly and simply as I would like. I feel like they need to take a step back from some new features and refine and improve download google calendar sync options and what they currently offer.
Events Feature
---
The calendar is not as functional as we had hoped and does not allow for integration with getting started google calendar sync; This has led to our avoiding any use of Realm's calendar. We have also not made use of the Events feature in Realm as there is no public-facing side of Events Registration (that we have found) that could tie in with our church website. The interface is not very intuitive/user-friendly and has held us back from opening up the software for use by more volunteers to handle tasks such as Check-in and Pathway's. This has also prevented us from allowing group leaders to manage their own groups' members, record attendance, coordinate events or activities, or to communicate directly with one another. The online giving feature does not currently allow for any embed code to make for a more seamless online giving experience.
Still Amazing
---
Not sure I've found anything I don't like. At this point, Realm continues to amaze me.
It Is Conclusive
__________________________________________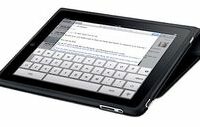 It Is Conclusive, Overall, Realm® Rocks. Even with the downsides or improvements that are needed, people who are users of Realm® still say, it is a Great product and support system; a great church database; a good product that is always improving; a tremendous organizational tool, and an excellent church software.
__________________________________________
I am a believer in this product and I know many others that absolutely LOVE their Realm® Software. In this case you get more than what you pay for.
UNLESS REQUIRED BY APPLICABLE LAW OR AGREED TO IN WRITING, REALM PROVIDES LICENSED SOFTWARE ON AN "AS-IS" AND "AS-AVAILABLE" BASIS. EXCEPT AS EXPRESSLY PROVIDED IN THESE TERMS, REALM PROVIDES NO OTHER WARRANTIES REGARDING THE LICENSED SOFTWARE, AND TO THE FULLEST EXTENT PERMITTED BY LAW DISCLAIMS ALL OTHER WARRANTIES, TERMS AND CONDITIONS, EXPRESS OR IMPLIED, INCLUDING BUT NOT LIMITED TO ANY IMPLIED WARRANTIES AND CONDITIONS OF MERCHANT ABILITY, QUALITY, FITNESS FOR A PARTICULAR PURPOSE AND NON INFRINGEMENT, AND ANY WARRANTIES, TERMS AND CONDITIONS ARISING OUT OF COURSE OF DEALING OR USAGE OF TRADE. NO ADVICE OR INFORMATION, WHETHER ORAL OR WRITTEN, OBTAINED FROM REALM OR ELSEWHERE WILL CREATE ANY WARRANTY, TERM OR CONDITION UNLESS EXPRESSLY STATED IN THESE TERMS. NO WARRANTY IS MADE REGARDING THE RESULTS OF ANY LICENSED SOFTWARE, OR THAT USE OF THE LICENSED SOFTWARE WILL BE UNINTERRUPTED, OR THAT ANY ERRORS OR DEFECTS IN THE LICENSED SOFTWARE WILL BE CORRECTED, OR THAT THE LICENSED SOFTWARE'S FUNCTIONALITY WILL MEET YOUR REQUIREMENTS. YOU ACKNOWLEDGE YOUR RESPONSIBILITY TO: (i) REGULARLY BACK UP DATA MAINTAINED ON ANY HARDWARE USING THE LICENSED SOFTWARE; AND (ii) ADEQUATELY TEST PRIOR TO DEPLOYMENT EACH VERSION OF THE LICENSED SOFTWARE IN A CONFIGURATION WHICH REASONABLY SIMULATES YOUR PLANNED ENVIRONMENT.
I highly recommend that you pick up your own Realm® Software. ACS Technologies, Inc. runs offers on these all of the time. If you are a big online shopper like me, Amazon (As an Amazon Associate I earn from qualifying purchases) has the best deals.
All of these products can be found in JMJ45TECH's ONLINE STORE. Thank you for your support.
Please Leave All Comments in the Comment Box Below ↓
---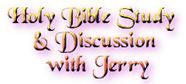 ---
---