Church Windows by Computer Helper is not a free website building software, it is church management software, which allows church and other non-profit organizations to manage members and track donations received. … Church Window's Donation feature allows administrators to track & record online giving.How does this powerful Church Management Software help you?
Church Windows Software serves churches of various denominations and sizes. Designed to assist with membership management, donation management, and accounting.
This post contains affiliate links, which mean if you use these links to purchase an item or service I receive a commission at no extra cost to you. Visit my Affiliate Disclaimer page here.
Church Management:
---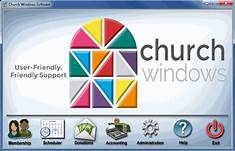 •Accounting Integration
•Attendance Tracking
•Built-in Accounting
•Child Check-in
•Event Management
•Member Directory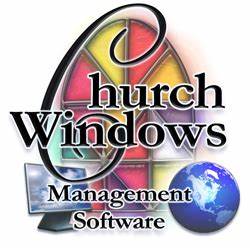 •Member Portal
•Multi-Site Management
•Online Giving
•Pledge Management
•Small Group Management
•Volunteer Management
Church Accounting:
---
•Accounts Payable
•Accounts Receivable
•Asset Management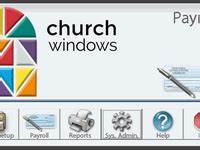 •Bank Reconciliation
•Budgeting & Forecasting
•Donation Management
•Fund Accounting
•General Ledger
•Payroll Management
Complete Integrated Package
---
The product details of Church Windows is powerful and flexible yet user-friendly church management software from a well-established leader in the industry. Choose the complete integrated package of Membership, Scheduler, Donations, Accounting and Payroll modules, or begin with one portion and add additional modules later. In addition to the experienced toll-free and online support, Church Windows offer free online training classes. Find out why more than 13,000 churches see things clearly through Church Windows Software.
Who is Computer Helper Publishing?
---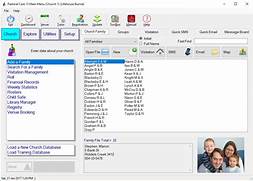 Since 1987, more than 12,000 churches of all denominations and of all sizes have found the products, service, and staff of Computer Helper Publishing to be the best!
From our approachable Technical Support Team to our highly capable Programmers and Trainers, the Computer Helper family works daily to ensure efficiency in your workday.
What We Do Through people and products, Computer Helper Publishing offers software solutions to churches and to non-profit organizations. Our dedication is to our customers through Church Windows Desktop and Church Windows Web. Year after year, Church Windows provides ever-increasing features, incredible value, and outstanding support. The entire Computer Helper Team is dedicated to assisting church administrators and volunteers with their daily tasks.
Our Facility and Locations
---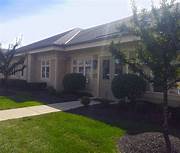 Computer Helper Publishing is housed at
450 Beecher Road,
Gahanna, OH, a suburb of Columbus.
This building includes a state-of-the-art training facility, where we offer personalized and hands-on proprietary product training.
800.533.5227 Computer Helper Publishing
PO Box 30191
Columbus OH 43230-0191
Phone & Hours Call us: 800-533-5227
February thru December Hours
M-Th: 9am – 6pm (All Times Eastern)
F: 9am – 5pm
January Extended Hours
M-Th: 9am – 8pm (All Times Eastern)
F: 9am – 5pm
Sa: 10am – 1pm
INTERESTED IN A FREE TRIAL OF CHURCH WINDOWS? SIGN UP NOW
---
Phone & Hours
Call us: 800-533-5227
February thru December Hours
M-Th: 9am – 6pm (All Times Eastern)
F: 9am – 5pm
January Extended Hours
M-Th: 9am – 8pm (All Times Eastern)
F: 9am – 5pm
Sa: 10am – 1pm
Important Links
Investigating Church Windows
Beginning to Work With Church Windows
Support for Church Windows
About
Contact Us
Site Search
See Capterra Verified User Reviews
Church Windows is a:
---
Religious Product
News Hot Product!
Copyright Church Windows Software – Special thanks to Shout It Out Design
Here are a few reviews:
---
"A Valuable Tool for Church Administration"
Overall: 
Overall, Church Windows has served us well, and we would be unlikely to consider switching to a new church software program. There is untapped functionality for us within the current suite of modules – for example, we have not historically used all the options for tracking attendance and communicating with members. We look forward to making even better use of it as time permits our secretary and volunteers to learn how to use those parts of the program.
Pros: We use Church Windows for accounting, payroll, membership records, and donation tracking, so it is an integral part of our church administration. Because we are careful to enter data accurately and use the suite of software systematically, Church Windows is an excellent way for us to manage information and make timely reports to church leaders. We like having one software package to handle so many of our functions, and there is some efficiency to the learning curve because of similarities across the various modules.
One of the best things about Church Windows is the quality of the tech support. Our annual fee allows us to contact the support staff whenever we have questions about how to do something or correct something, and since the software is used by several individuals (a staff person and church volunteers) with varying degrees of expertise, questions do arise. The tech support staff is knowledgeable, clear, and responsive to both email and phone inquiries. That helps keep our system running like a well-oiled machine!
Cons: Some of the modules seem less user-friendly to us. For example, the Donations module where we record individuals' giving and generate reports for tax purposes is not intuitive to use, and we found it very difficult to set up quarterly and annual statements in the form and format that we desired, when we began using Donations when the software publisher updated an earlier Church Windows module, Contributions. We interacted extensively with tech support in the course of that transition, and, although they were as helpful as possible, we felt that the software was less flexible than we would like. So, the bottom line is that it can take some effort to learn how to use the software, and in an environment where there is turnover in the church office or among the volunteers handling church administration, that is a bit of an obstacle.-
Verified Reviewer
Religious Institutions,
1-10 employees
Used the software for: 2+ years
"Why I Love Church Windows!"
Pros: Church Windows is a very user-friendly software. It's easy to navigate through the different modules. I use the Accounting, Payroll, Membership and Donations modules the most. I went to their location in Columbus for one day of training when I started using this software. It was very helpful and our instructor, CSR, was excellent! Since then I have been able to breeze through the accounting module with ease. It's great for printing financial reports for meetings, payables and receivables, tracking income and expenses, creating individual funds, writing checks and processing payroll. For the most part it's super easy to use! If I do have a question that I just can't figure out, I call their customer support and they're very friendly and helpful.
Cons: The only drawback to Church Windows is when you call customer support, they can't help you right away. Someone has to call you back, normally it's within the hour. But sometimes it can be longer depending on the day and time you call. By the time you get a call back you're on to something else and you have to go back and remember why you needed them to help you. There have been times that I have figured it out before I get a call back. I believe you can pay more for immediate assistance, however I don't call very much so it's not worth the extra cost to our church. Some may want to pay the extra to get immediate assistance until you're more familiar with the software, then you can switch to the lower cost. Because it won't be long you'll be proficient and won't require much support!
Tammy P.
Bookkeeper & Office Admin
Non-Profit Organization Management,
1-10 employees
Used the software for: 2+ years
"Bang for the Buck Is Hard to Beat"
Overall: We are a medium size church and I am the part time bookkeeper so my thoughts on the program are related to the parts of the software I use (as well as the integrations with the other modules) For the money, it's hard to beat how easy the program is to use and how quickly I can accomplish most tasks with it. I've looked at some slick web based programs that handle "work from anywhere" better, but they cost thousands of dollars per year when you add up all the features you need, and they don't offer the flexibility and ease of use Church Windows offers.
Pros: Church Windows does a lot of things nicely. I love the way the Donations module dumps our members donations into income accounts in Accounting with the press of a button. Payroll, which is tailored for churches (handles ministers with no problems) also integrates with Accounting automatically. The Accounting module allows me to book typical church transactions quickly and easily, but provides the ability to do complex accounting transactions as well. While lots of church management programs claim to handle fund accounting, Church Windows does true fund accounting which allows our church great flexibility in tracking designated donations and spending. While not perfect, the program is an excellent value.
Cons: Church Windows has a web based version that uses browsers to view Windows type screens and I find this clunky to use. I'd much rather have an app on my phone that I can use to pull up membership data when I need someone's phone number and an Accounting app that would let me enter transactions remotely when I'm away from the office. The Accounting module also lacks an easy way to handle credit card transactions – I'd like to see something like Quicken that let's you check off the charges when you reconcile the monthly credit card statement. It handles credit cards fine, just not as easily as Quicken or Quick-books.
Roger W.
Bookkeeper
Religious Institutions,
1-10 employees
Used the software for: 2+ years
"Church Windows review"
Overall: I recently spend about 3 months evaluating other church software programs for our church. We wanted something to reach a younger audience more quickly and something more integrated with a modern web-design. I read online, talked to people on the phone and evaluated lots of other Church-oriented software. None of them had all of the components that Church Windows had. Most did not have an integrated payroll and lots did not have integrated accounting. And ALL of them were a lot more money. For churches not willing or able to put tons of money into a software option, I believe Church Windows is the best. As I said before, there is a steep learning curve at first and lots of little quirks, but overall it does a great job of keeping all of the information that a church needs to keep in one place with easy access.
Pros: The best thing about Church Windows is that it is integrated and fairly inexpensive. You can get a donations module, payroll, accounting, membership AND scheduling with online access for a low monthly fee. AND for only a little more per year, get unlimited phone support. The support is amazing. Never have I called and not gotten an answer to any issue that I was having. The modules are all integrated and talk to each other so there is no double entry or having to make sure to remember to upload something. Payroll is great and always updated with latest forms. The accounting module is good and fairly easy to use, especially for people that may not have formal accounting training. I don't actually use the scheduling, so I cannot evaluate it. Membership and Donations are also integrated and fairly easy to use. You can send professional letters and print any donation letters that you might need.
Cons: Unfortunately, Church Windows is not always intuitive. There are tons of things that it can do and it can generate tons of data and reports, but you have to know EXACTLY how to ask it for what you want. There is quite a steep learning curve to really get the most out of the program. The accounting software does use different terminology and reports than most professional accountants are used to. And the flexibility to create your own reports in Accounting is not there. This is fine for most people, but if you have a professional accountant on your staff or in your congregation, be prepared to explain some of the quirks of the system. Some of the issues are because the Accounting software has to completely integrate with the other modules and so there are limitations. I for the most part, think it is great. I has taken me about 3 years to really get comfortable using all of the modules and using them to generate the reports that I want and give me the information that I want quickly and easily. Church Windows is not really quite as modern and flashy as some of the other programs out there. It doesn't integrate with a website platform. It doesn't have the ability to produce more modern points of contact like texting, or online church directories, or some of the fresh-er and more tech integrated programs. BUT, it is a heck of a lot cheaper than those other programs AND it has good, solid, integrated payroll and accounting modules.
Stephanie W.
Accounts and Building Manager
Religious Institutions,
1-10 employees
Used the software for: 2+ years
"Use of Church Windows"
Overall: Within my genealogy society, I am able to modify the membership features to show those that are of most importance to me (membership date, last paid date, etc.). It produces the reports I want – with some help from a telephone call. I always have telephone assistance to help me, and the people are always so patient and helpful and pleasant!
Pros: As Parish Administrator at Grace Episcopal Church (Alexandria, VA), I used the membership, contributions and accounting modules of Church Windows for some eleven or twelve years. I selected the software from others and was pleased with it, and more pleased with its improvements. I attended two of their training programs (conducted locally). I was always well pleased with the telephone assistance, when needed. After I departed from Grace Church, I purchased the membership module for tracking members of a genealogy society (I am the treasurer). The membership module satisfies our dues payments and allows me to maintain membership information and produce a directory for our members (some 350 of them). I continue to be pleased with the telephone assistance. I am more than happy to recommend Church Windows.
Cons: The contributions postings to accounting that was originally offered. The contributions entries were totaled by day, confusing my bank reconciliations. This was changed during the time I used Church Windows; so it is no longer was a problem. I saw an example of email addresses entered in the household window, rather than in the individual window. Yes, there may be individual email addresses, but I would like to see an email address within the household window (even if it is a duplicate within an individual window).
Charlotte W.Treasurer
Non-Profit Organization
Management, Self-employed
Used the software for: 2+ years
INVESTIGATING
BEGINNING
SUPPORTING
CONTACT US
Please Leave All Comments in the Comment Box Below
↓
---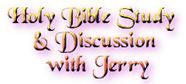 ---
---