We Are ShareFaith
---
Over the last 15 years, Sharefaith has partnered with over 100,000 churches globally in expanding their outreach in proclaiming Jesus as Lord, King, and Savior.
We do this through creating cutting-edge media and technology resources that equip the entire ministry team and all ministry platforms to serve and teach with excellence.
Compelled by the Love of Christ, we extend His love by using our gifts, skills and experience to further the Gospel, so lives can be transformed into personal relationships with God.
---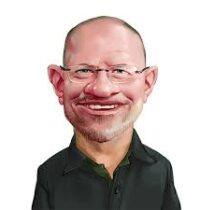 BOB
Support & Sales Director
---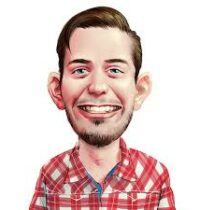 ZACH
Product Training Specialist
---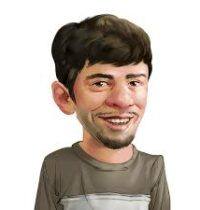 LUKE
Senior Engineer
---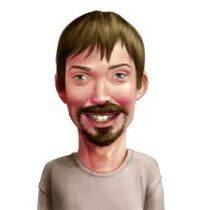 ROBERT
Customer Liaison Specialist
---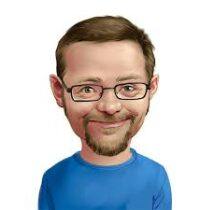 CHARLIE
Customer Liaison Specialist
---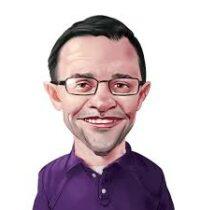 DAVID
Children's Ministry Director
---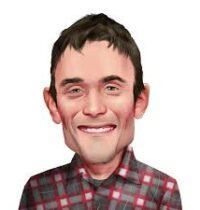 JOSEPH
Member Coach
---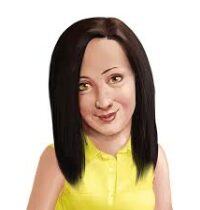 JULIET
Director of Media/Art
---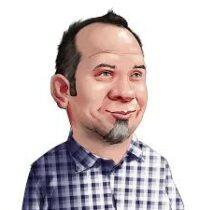 CHRIS
Customer Education
---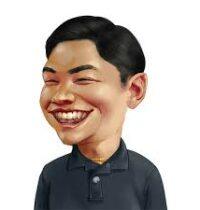 AARON
HR/Office Manager
---
RYAN
Customer Liaison Specialist
---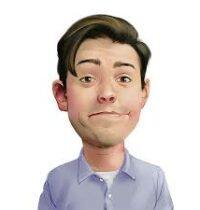 CRISTIAN
Customer Liaison Specialist
---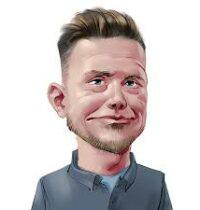 AARON
Kids Production Designer
---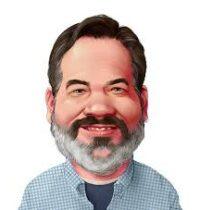 TOM
Member Coach
---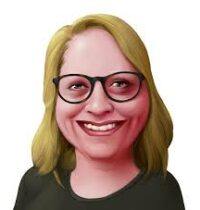 HEATHER
Member Coach
---
JOEL
Media Designer
---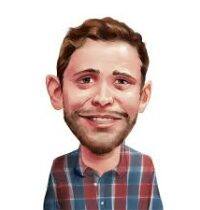 TIM
Director of Video Media
---
MICHAEL
Customer Liaison Specialist
---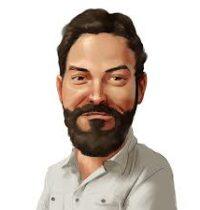 CORY
Lead Illustrator
---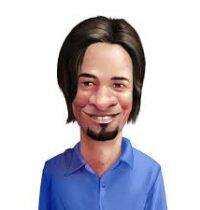 SHERMAN
Media Designer
GOD The Father, Son, Holy Spirit
---
We believe in God the Father Almighty, maker of heaven and earth; And in Jesus Christ His only Son our Lord; who was conceived by the Holy Spirit, born of the Virgin Mary, suffered under Pontius Pilate, was crucified, dead and buried; the third day He rose from the dead; He ascended into heaven, and sits at the right hand of God the Father Almighty; from there He shall come to judge the quick and the dead.
We Are One
---
We believe in the Holy Spirit, the church as the body of Christ made up of believers in Jesus Christ, the communion of the saints, the forgiveness of sins, the resurrection of the body, and life everlasting.
We believe that salvation comes by confession of sin and faith in Jesus Christ as the only begotten Son of God, to believe in the heart that Jesus died and rose from the dead, and to proclaim with the mouth that He is Lord.
The Infallible Word of GOD
---
We believe the Old and New Testaments to be the infallible Word of God; inerrant as originally given, verbally inspired by God, the complete and sufficient revelation of His will for salvation and conduct.
We believe in the Great Commission; to proclaim the Gospel of our Lord Jesus Christ to the uttermost parts of the earth. Amen.
Products
---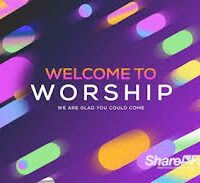 Worship Graphics
---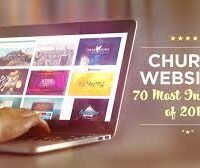 Church Websites
---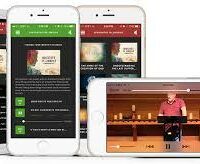 Church Mobile Apps
---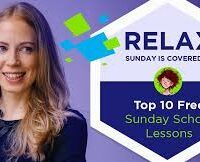 Sunday School Lessons
---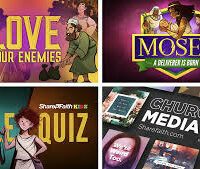 Sunday School Activities
---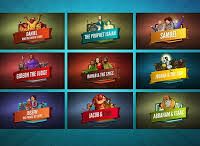 Vacation Bible School
---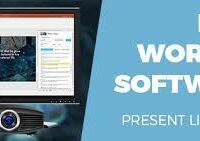 Worship Software
---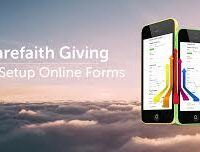 Giving & Donations
Support
---
Terms of Use
Support
YouTube
Facebook
Instagram
Pinterest
Twitter
Sales
---
Our Product Ambassadors are ready to introduce you to our full product offering
888-317-4018
Subscribe to our Newsletter
Here are a few reviews:
---
---
Jonathan Dirks:
---
"I've been with Sharefaith now for at least two years. I cannot tell you how often I have needed a worship background for a song, or a sermon series lineup of graphics for PowerPoint / web banners / Facebook, etc. and the first place I hit up is Sharefaith. Honestly, there is no other place. I know "other" places exist, but there is just no need to go elsewhere. This is the one-stop place where I know I will find high quality, superb graphics for my needs. I cannot tell you how often I have been able to find something online with you, tweak it to fit our needs and people look at the work and find it wonderful. Today I had the distinct pleasure of talking to Cristian and he was a joy to talk to and work with. He gave me a little history of the company. Pretty much after talking with him I want to know when I can work for you guys. Just simply "amazing." And that word really doesn't begin to describe it. The products, services, support and the quality of it all makes you guys look like you are 5 times the size that you really are. I guess to be fair, Sharefaith allows me to make our church look 5 times the size it is. This year, we only needed to be on the Media package…but the last couple years, we have been on the Kids Package. We just did not need the Kids package "this" year, but the future could change. I had Cristian help me downgrade my account so that I could renew. Was bummed that I missed the Black Friday special, but knowing what I know of the company now, I am most honored to be a part of Sharefaith and be able to support it. I will continue to look at the program / package, and if something is added that our church needs, I am very confident that I will be calling again. Anyone that is looking for a high quality company – THIS IS IT. Without a shadow of a doubt. Sharefaith has blessed me so much and I continue to pray that God blesses Sharefaith and their efforts. Thank you Cristian, for your time today. Thank you Sharefaith, for being there."
Orange Friends Church:
---
"Sharefaith is awesome! 🙂 We have been Sharefaith members for several years and have gotten SO much use out of your wonderful selection of graphics, videos, and PowerPoint templates! Each week, I am excited to login to see what new looping worship video backgrounds you have added since the previous week! 🙂 We use your graphics on a daily basis for church advertisements, printed materials (brochures, posters, postcards, etc), email newsletters, our website, our social media sites, the basis for our sermon PowerPoint templates, and use your looping background videos as a backdrop for our worship lyrics during our Sunday morning worship service. Just recently, we switched over to a complete Sharefaith membership and are in the process of designing a new website and creating a mobile app for our church using Sharefaith. We just wanted to stop by and let you know how much we appreciate your company and your wonderful technical support staff! Particularly, Cristian, who has personally attended to several requests of ours and answered our questions…not only very promptly, but with a wonderful, helpful attitude! Thank you, Sharefaith! You make it easier for Orange Friends Church to connect those around us to Christ! — Julie Pickering (Website Manager and Communications Coordinator at Orange Friends Church)"
Heather Reeves:
---
"I have to tell you all how much I appreciate your company! I have called several times here lately working with Michael, Christian, and Kristin; all of which have been AMAZING!
My church has a Sharefaith Account website, and I needed to have another website set up for our new daycare. I've been experiencing some stress on the home front that makes it difficult for me to think at times, and Christian has been very patient. Even yesterday, I had to abruptly get off the phone with Kristin because I suddenly became ill, hours later, I called right back and continued where I left off.
The graphics that are included in our package make life as a designer easier and allow the transitions to go smoothly. The stock photos save money and time when I'm in a hurry.
My dad was diagnosed with lung cancer, but when the [doctors] went to operate yesterday, they found NO cancer!!!! I felt that Christian was as excited as I was for God's amazing miracles, and I appreciated his offer to continue praying for my dad as he recovers in ICU. My technical issues were solved when I got off the phone and my blessings box was full.
The pleasant conversation and encouraging words of faith were priceless. Thank you for your company, your employees, and your spiritual walk."
Ashley Steelman:
---
"I work for a small but growing church in central KY.
Just wanna take a second to share some of the things I love about Sharefaith with others that may be interested in using Sharefaith.
For starters- I LOVE their support team. Always friendly, always knowledgeable, and always willing to help. And they speak in easy to understand terms- which is AWESOME for a newbie to anything remotely tech related. The guys in support ROCK!.
Next, the website builder was very easy to use (again this is coming from a total rookie) and the tutorials explain everything in a step by step way which made building our new web page super simple. The graphics that are offered are always top quality and it is always easy to find something to fit whatever purpose our church has whether it be bulletin covers, church newsletters and flyers, or presenter and PowerPoint backgrounds.
Lastly, the children's ministry curriculum has great, super quality videos and lesson materials.
I would recommend Sharefaith to everyone!"
Kristina Dutton-Gibbons:
---
"Hello! I am the church administrator & media lead for Heart of the Valley Christian Fellowship Church.
I would just like to personally thank you and your wonderful staff!
I stumbled upon your services a year or two back and suggested that our church make the switch from what we were currently using. When I proposed the change, many worried that what I'd found on your site sounded too good to be true; however, the potential to expand our social media and web presence was too good to pass up without at least trying. In no time at all, we discovered that we were saving quite a bit of money using your all inclusive "complete package" and gaining so much more than we previously had. With each new update and added feature, we feel even more blessed that we use your services to reach our congregation and share the Word of Jesus Christ.
I cannot express our gratitude enough and am awestruck at how functional every aspect of your complete package really is.
When I do find that I need extra assistance with some facet of the service, beyond your tutorials and FAQ's, as I recently did utilizing your church App service, the customer service has always been top notch. They are very friendly, courteous, knowledgeable and very quick to assist!
Kudos to Sharefaith for all that you do to help churches reach out to the masses in a positive and effective way. God Bless!"
Karina Free:
---
"The quality of Sharefaith materials are very professional and sharp looking, this is a great bang for your buck when you bundle everything into one."
Phillip Eckstein:
---
"I can not say enough about the patience shown me by the support team. A definite 10 out of 10. I am looking forward to having them on my side to further Paradise Pointe Ministries in our efforts to reach others with God's message."
Rickey Shaw:
---
"TREMENDOUS!!! I feel GREAT and totally enthused with the resolution that the Sharefaith Team has applied! It took a little work but the result is that the product/service is what it is supposed to be. Being young at "this stuff", it'll take me some time to learn how to effectively use this awesome tool for the cause of Christ."
John Lester:
---
"I submitted a request and received an answer in a VERY SHORT time. Thank you so much!"
Garry Tammy Simerly:
---
"We use Sharefaith for our Sunday School curriculum…it is AWESOME!"
All of these products can be found in JMJ45TECH's ONLINE STORE. Thank you for your support.
Please Leave All Comments in the Comment Box Below ↓
---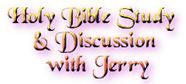 ---
---