Will you follow him? In order to follow Christ we must first deny ourselves. We must deny ourselves of people who are distracting us from GOD. We must also deny ourselves of things that are distracting us from GOD.
Taking up our crosses and following Jesus Christ daily is our doorway to benefit from GOD's Promises. This will teach us how to deal with the unlikely ways of people and how to love them the way GOD wants us to.
GOD's Word is filled with promises from our Creator to provide and deliver. It is very important that we keep our minds and eyes focused on GOD.
Promises Of GOD to Man
---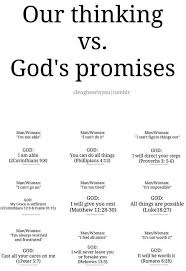 We are all accustomed to promises. We are also accustomed to seeing them made and broken. Anyone who has lived for a number of years would certainly never lay claim to having kept every promise made. There are GODLY Principles we must continue to stand on, it is on GOD we trust to deliver us from this world of sin.
What is the character of GOD?
---

GOD is not an abstract idea, He is not generic in His Being. He is a Sovereign Supreme Spirit, Divine in His Composition. The Grace, Mercy and Love of GOD is intentional, unconditional, full. GOD is always a complete self existing being of all Holiness and unchangeable in his being.
The Almighty
---
GOD is Absolute and Sovereign in His Unlimited Authority. Anything that GOD wants to do He can because He is unrestricted, unrestrained, boundless, God is infinite, He is eternal, GOD is wisdom, GOD is holiness, He is justice, full of goodness, and truth.
He is Divine in His Composition, He is Holy in His Discourse, He is Righteous in His Character, The Mighty "I Am", Prince of Peace, Invincible Ruler of the Universe, The Alpha and the Omega, The Beginning and The End, The First and The Last, Who sits on the circle of the Earth.
GOD is an Omnipotent, Omniscient, Omnipresent True GOD and besides Him there is no other.
What is the nature of GOD?
---

Genesis 1:1, informs us that out of nowhere, time, space, and all of the living creation suddenly appears as God speaks the universe into existence. With the utterance of His voice, creation takes form, chaos yields to order, light veils darkness, and emptiness is occupied with life.
Triune GOD
---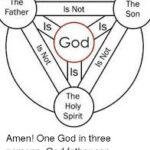 According to the Holy Bible, GOD is never mentioned as a trinity god. He is mentioned as a Triune GOD.
Matthew 28:19, instructs us who are Christians to go out and make disciples in all the nations. Ceremonially washing them through baptism in the name of the Triune GOD: Father, Son, and Holy Spirit.
What is the grace of GOD?
---

According to the Holy Bible, GOD's forgiveness is often directly associated with the word grace, this refers to favor that we have done absolutely nothing to earn in order to receive the amount of grace we get from GOD.
In John 1:14, we learn Jesus Christ, who is GOD in the flesh on earth, dwelt among us, (and we beheld his glory, the glory as of the only-begotten of the Father,) full of grace and truth.
What is the blessing of GOD?
---

Genesis 28:1, Isaac calls Jacob to bless him, and entrusted him with a task, duty, and/or responsibility not to take a wife of the daughters of Canaan.
In Genesis 28:2 we learn that GOD will Bless Jacob if he goes to Padan–aram, to the house of Bethuel his mother's father (his maternal grandfather); and take himself a wife.
What is the presence of GOD?
---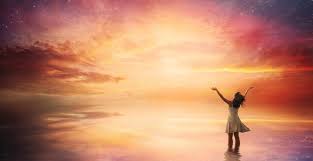 GOD's presence can be something people fear. As we look at Genesis 3:8, we learn Adam and his wife hid themselves from the presence of the LORD GOD amongst the trees of the garden of Eden because they disobeyed his command not to eat the fruit of the tree of the knowledge of good and evil.
His presence can provide comfort in times of trouble or anxiety.
In Joshua 1:5, GOD tells Joshua "There shall not any man be able to stand before thee all the days of thy life: as I was with Moses, so I will be with thee: I will not fail thee, nor forsake thee".
Faithful GOD
---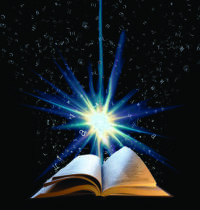 In closing, If we know anything about GOD, we should know He is omnipresent. He knows and hears our every word and holds us accountable for it all. We should always keep our behavior respectful and humble because GOD is always watching.
There is no greater blessing than the gift of GOD's salvation. GOD promised that all things will work out for good for His children.
GOD's Word contains literally thousands of Bible promises waiting to be claimed in faith. The Bible is the ultimate source for truth and GOD is faithful to fulfill all His promises. Here are a number of verses below that are related to GOD's Promises.
Old Testament Related Verses
---
Genesis 24:27 • Exodus 14:14 • Exodus 20:12 • Deuteronomy 31:8 • Joshua 1:9
1 Chronicles 25:5 •2 Chronicles 7:14 • 2 Chronicles 13:12 • Psalm 18:3 • Psalm 23:4
Psalm 27:1 • Psalm 34:17 • Psalm 37:4 • Psalm 50:15 •Psalm 86:5
Psalm 103:2-5 • Psalm 107:13-16 • Psalm 9:9-10 • Proverbs 3:5-6 • Proverbs 13:11
Proverbs 22:6 •Isaiah 40:29 • Isaiah 40:31 • Isaiah 41:10 • Isaiah 41:13 • Isaiah 43:2
Isaiah 54:10 • Isaiah 54:17 • Isaiah 58:6 • Isaiah 61:1 • Jeremiah 29:11 • Malachi 3:10
New Testament Related Verses
---
Matthew 6:31-33 • Matthew 7:9-11 • Matthew 24:24 • Mark 11:24 • Luke 11:9-13
Luke 24:21 • John 3:16 • John 3:36 • John 8:36 • John 14:13-16 • Acts 13:23 • Acts 18:21
Romans 8:28 • Romans 9:4 • Romans 9:8 • Romans 10:9-10 • Romans 15:8
2 Corinthians 1:20 • Galatians 3:16 • Galatians 3:22 • Ephesians 3:16-19
Philippians 4:6-7 • Philippians 4:19 • 2 Peter 1:4 • 1 John 1:9 • James 1:5 • James 4:7
• James 5:14-15 • Revelation 3:5

Please Leave All Comments in the Comment Box Below
↓
---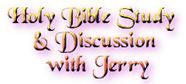 ---