Now let us think about this. Have we placed ourselves in a position for someone else to be promoted over us because of our disobedience? Do we know people who have placed themselves in these positions?
Obedience or Disobedience?
---
The Wise will drive away foolishness. If we are Obedient to GOD there are rewards, if we are disobedient to GOD there are consequences that can cause our souls to be lost forever. Death became a part of the cycle of life because of one broken rule, one command not followed, and one moment of disobedience.
Take Up Your Cross
---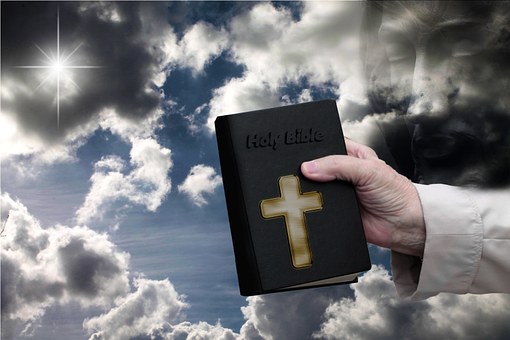 Jesus reminds us, as he had proclaimed many times before to his disciples, "If you really want to be my disciple, take up your cross and follow me." Jesus, in the days of his mortal life, offered himself in sacrifice with tears and cries. He prayed to GOD, who COULD save him from death. Moreover, He prayed to GOD TO save him from death. He was afraid; He dreaded what was to happen.
The Apostle Paul tells us in his letter to the Hebrews:
---
"And although He was son — in one way He was divine — yet He had to learn through suffering what obedience was."
We also will have to learn through suffering what obedience is by putting GOD first in our lives. Obedience does not mean just following a command of somebody else, what we call blind obedience, doing what you are told and so on. The word itself clearly means to listen deeply. To listen deeply, and in the spiritual sense it means listening deeply to GOD and that is as possible for every one of us as it was for Jesus Christ our Lord.
Rewards of Obedience to GOD
---
Anyone who believes in GOD understands the importance of obeying Him. God's greatest blessing comes because of our willingness to do something that appears very insignificant. God often rewards others—in particular, those closest to us—because of our obedience. For example, when a father obeys the Lord, his entire family reaps the reward of God's blessings. Likewise, a child's obedience will bless his or her parents.
Consequences Disobeying GOD
---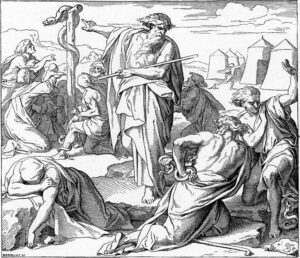 Disobedience is rebellion against God. To be disobedient is to yield to self-will instead of surrendering to God and desiring His will in all things. Then when God keeps warning, sending His prophets and we do not pay attention, this is what rouses His anger, this is what causes the drastic consequences of sin to emerge; sometimes it becomes fatal. We may start to suffer all types of difficulties in life due to our disobedience to god. Sometimes we may become very ill. The worst is when our disobedience causes a fatality.
Child Punishment in The Bible
---
The Holy Bible informs us that there is foolishness bound in the heart of a child; but the rod of correction shall drive it far from him. Withhold not correction from the child: for if thou beatest him with the rod, he shall not die. Thou shalt beat him with the rod, and shalt deliver his soul from hell. This is quite different from the way a number of us punish our children for being disobedient these days. We must be very careful when it comes to not correcting our children; this could lead to a long road of trouble with law enforcement, as the child gets older.
Obey Those Who Have Authority Over You
---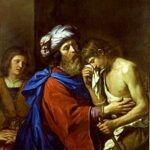 We all fall under the authority of many forms of laws and people. The question is, do we obey all of those laws and people? The Holy Bible tells us to obey those who have authority over us. Obeying all of those who has authority over us in this earth is obeying the word of GOD. Being obedient will sometimes take us from the familiar places of life and place us in the unfamiliar places of life. In order to receive rewards of obedience to GOD instead of consequences disobeying GOD, we must obey any and everyone who has any and every type of law of authority over us.
Disobeying Direct Order U.C.M.J.
---
The United States Army will give Extensive-training drills to soldiers to make them capable of obeying orders in situations where An Untrained Person would not be willing to follow orders. Soldiers are initially ordered to do seemingly trivial things, such as picking up the drill sergeants hat off the floor during basic training.
Snap To It
---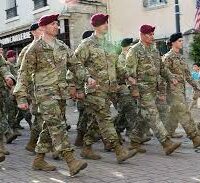 Marching in just the right position with the right timing and co-ordination,
On the other hand, standing in formation without moving until the order to move is given. The orders gradually become more demanding, until there is an order for the soldiers to place themselves into the midst of gunfire that results in an obedient response by instinct. I call this "Snap To It" obedience.
Taking Orders From Subordinates
---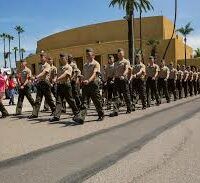 This is where we all should be in our service to GOD. Without obedience, we will find ourselves following people we should be leading. Many times in the military I have witnessed soldiers who are not sergeants yet follow a pattern of disobedience, now when this happens other soldiers get promoted over those soldiers when it would have normally been them getting the promotion if they had just learned how to be obedient. In this case, their disobedience caused them to have to take orders from soldiers they should actually be leading.
Disobeying Direct Order U.C.M.J.
---
There is a form of law in the United States Military called the Uniformed Code of Military Justice, also well-known as U.C.M.J. Any service member who places himself or herself in a position disobeying direct order U.C.M.J. will face severe charges that often times results in loss of pay. There are times when disobeying direct order U.C.M.J. will lead to military separation.
Conclusion
---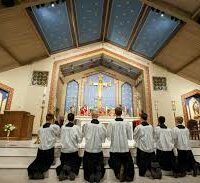 Being obedient to God is to live in the love of Jesus Christ by denying the wants of our flesh, taking up our cares and burdens daily and bring them to the altar, behaving in the ways of our Lord and Savior JESUS CHRIST.
Following The Perfect Example
---
Now let us look at ourselves and ask GOD to strengthen us to be more obedient to Him by following the perfect example, Our LORD and SAVIOR JESUS CHRIST.
May the Lord continue to bless every one of you. I thank you for your time.
Please Leave All Comments in the Comment Box Below
↓
---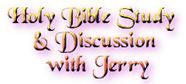 ---